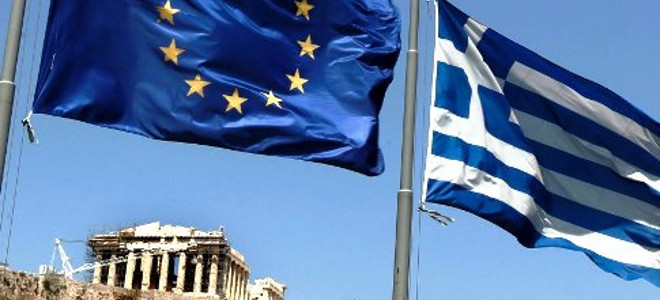 Athens, March 2, 2015/ Independent Balkan News Agency
By Spiros Sideris
Come Monday, the Greek government will start a race for the specialisation of the "creative ambiguities" of the agreement and the convincing implementation of reforms that are described in it.
For their part, Brussels imply that the reliable implementation of commitments can open the door to some form of financing in March to meet the pressing needs of the country.
According to Sunday's edition of newspaper "To Vima", Monday is expected to start a new process of exchange e-mail between the Finance Ministry and the "institutions" about:
Changes in VAT, measures to improve tax collection and combating tax evasion, the changes in the Income Tax Code, the new arrangements for arrears and for "red" loans, cuts in public expenditure and funds of ministries, the list of privatisations.
"If all these evolve satisfactorily, then there might be a funding line from late March to enable the Greek government to meet its immediate needs", state EU sources cited by the newspaper.
The same sources characterise "naive to say the least" views that the ECB could provide financial support to Greece, without the consent of the European Commission or the IMF, while to reach a definitive agreement they name two more conditions: The notes of the Greek government should emit consistency and reliability, and to stop the inflammatory statements by government officials.
However, according to European officials invoked by the Sunday edition of the newspaper "Ethnos", the eurozone is willing to be flexible and to facilitate the Greek government to cover the financing gap of March and the repayment of installment of the IMF if it is found that within the next 3-4 weeks it has implemented legislative commitments from the new agreement, even it is not fully completed.
At the same time, according to the newspaper Realnews, circles of the EU Parliament adjacent to Martin Schulz, said that the European Parliament President was telling his colleagues that the three allies of Greece in Eurogroup (himself, the European Commission president Jean-Claude Juncker and the French President Francois Hollande) that if Greece does not yield results and does not work on the agreement they managed to secure, they will be among the first to take the decision to "pull the plug".