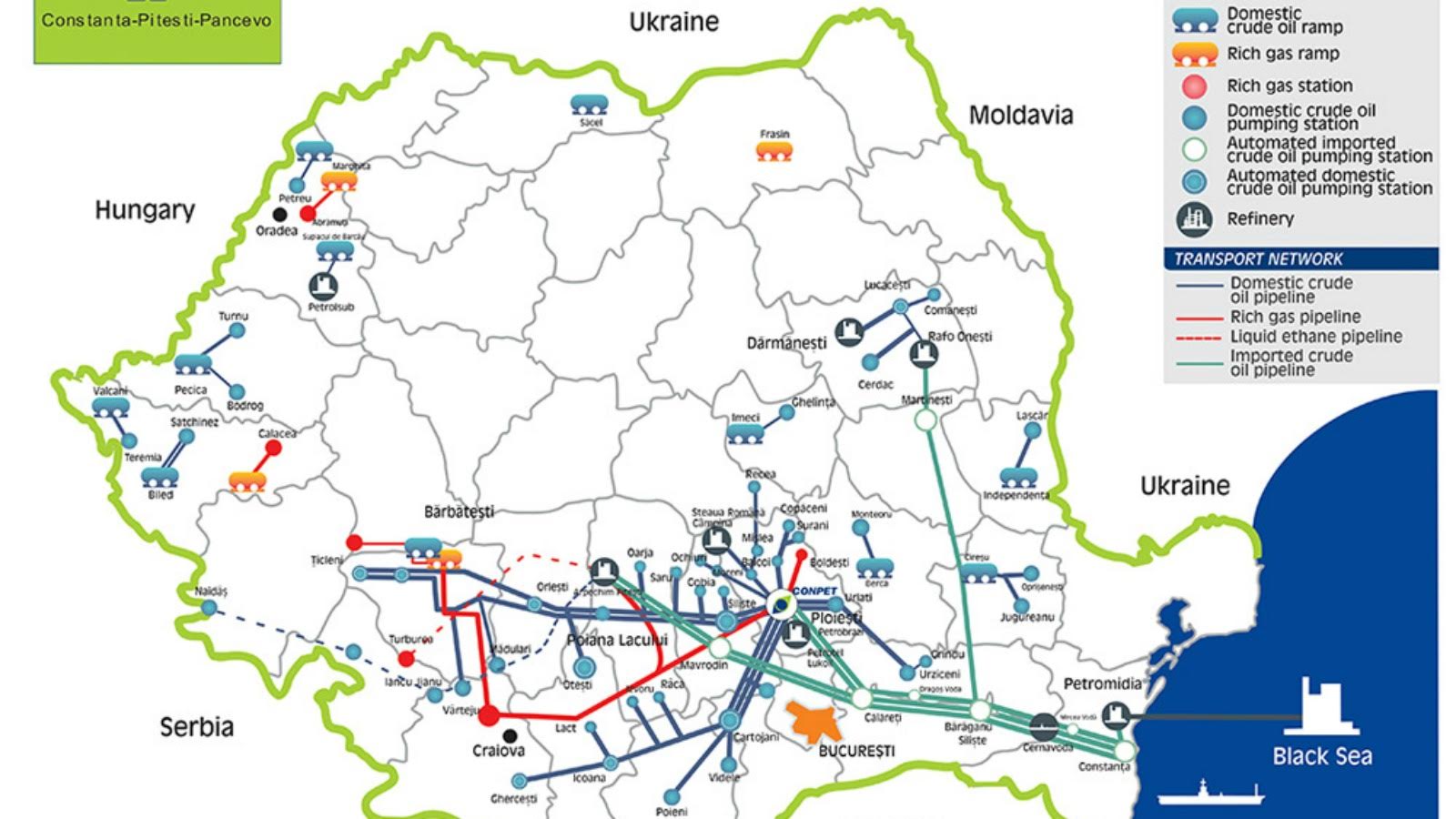 Yet another ambitious EU plan is a step closer to implementation following Romania's decision to start building the part of the Bulgaria-Romania-Hungary-Austria-BRUA gas pipeline on its territory.
The state-owned company, Transgaz, received the green light to start construction, paving the way for the interconnection of Romania's gas networks with those of Bulgaria and Hungary.
The BRUA pipeline is included in projects of common interest by the EU and is supported in practice by the European Bank for Reconstruction and Development (EBRD).
After its completion, the project is expected to significantly change the energy map in the SEE region, as the EU's energy planning will be present in flesh and blood; it foresees the opening-up of gas markets and the cross-border connection of the Balkan countries to the present day with the rest of the European gas network and the creation of a "free" corridor from the Black Sea to Austria, the "heart" Europe, which has one of the largest gas depots.
In the meantime, the connection of the BRUA pipeline with the TAP pipeline is planned.
If construction planning is delivered without twists, the BRUA pipeline will be able to carry 1.75 billion cubic metres of gas from Bulgaria and Romania to Austria by the end of 2019 and 4.4 billion cubic metres of natural gas from 2022 onwards, following the general direction from south-east to west, crossing the counties of Giurgiu, Teleorman, Dambovita, Arges, Olt, Valcea, Gorj, Hunedoara, Caras-Severin and Timis.
"We issued the exhaustive decision at the same time as Transgaz fulfilled all the legal conditions necessary for the construction of this European gas pipeline. This moment is important because it brings us closer to the role that Romania wants to play in the region. Through BRUA, Romania will be able to exploit the enormous potential of the Black Sea natural gas reserves and thus we will become an energy security factor in this part of Europe", Energy Minister Anton Anton said in a press release.
Romania is in the process of exploiting the natural gas deposits that have been found within its Black Sea Exclusive Economic Zone (EEZ) and, over the next five years, it aspires to be transformed into a hydrocarbon-producing country and then a source of supply to the markets of the wider region.
The quantities produced will be able to meet Romania's own needs first in order to start gas exports.
Hungary shares the ambition to assume a key role in the management and control of the gas flow in the region.
The project is in line with the Green Economy Transition (GET) initiative of the EBRD as it will result in direct and indirect energy efficiency and carbon emissions reductions by modernising the Romanian gas infrastructure and contributing to the switch to gas from more polluting energy sources…. / IBNA