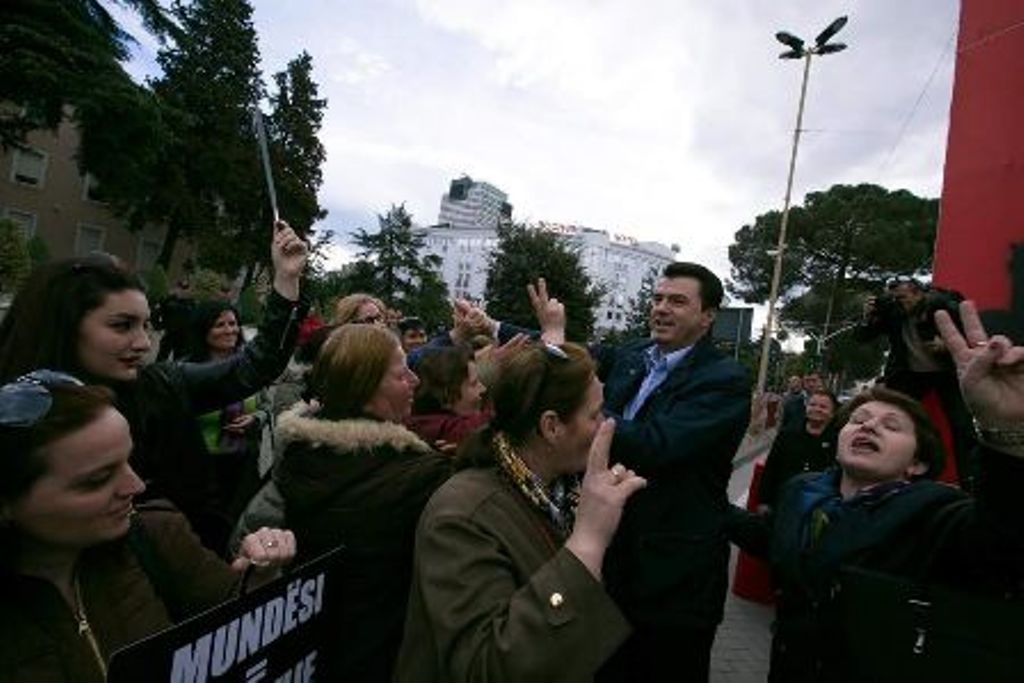 The opposition in Albania is radicalizing its actions three weeks after it started a protest in Tirana and set up a tent near the government and parliament buildings, demanding the government to stand down.
In the recent hours, the right wing has decided to spread its protests all over the country, demanding for the June 18 elections to be overseen by a technocrat government.
After a meeting held on Wednesday between leaders of opposition, it was decided for the protest to be spread all over Albania, organizing what the opposition considered to be citizens' parliaments for free and fair elections.
Meanwhile, opposition parties warned that they will not register at the Central Election Commission for the 18 June elections, if Prime Minister Edi Rama doesn't step down.
They have insisted that only a technocrat government could fully implement decriminalization and engage in a fight against drugs, crime and illegal proceedings of crime and this government alone can guarantee free elections.
This step which has been taken by the opposition is being commented as pressure to boycott the elections, although Mr. Basha has denied such thing.
Mr. Basha explains: "Our decision is not the boycott of elections, because there will not be any boycott of elections. People will not allow elections which are controlled by crime". /balkaneu.com/