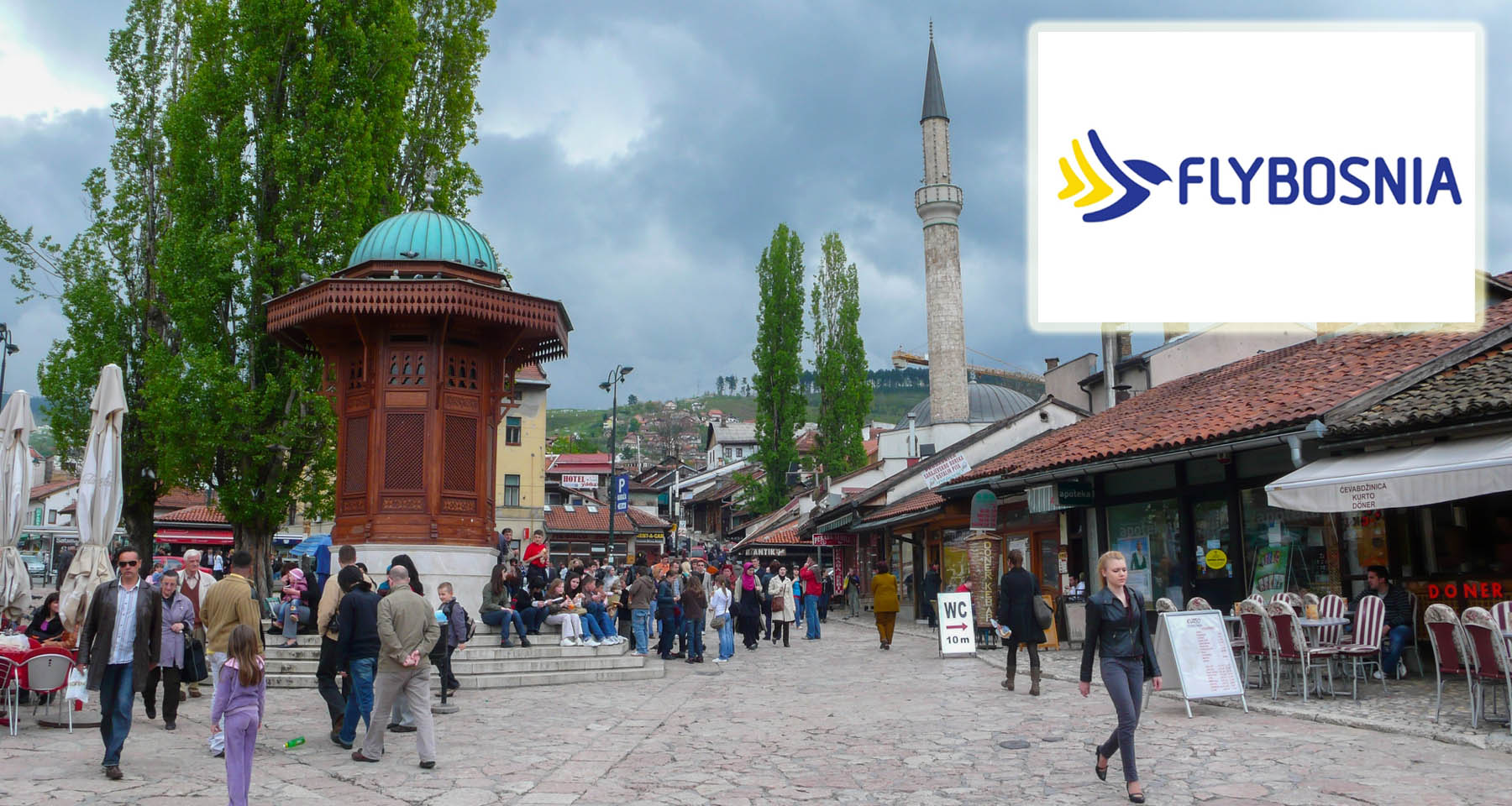 The long-ago announced flight between Sarajevo and Riyadh, planned by the newly established FlyBosnia air carrier, seems to have started off by having "issues" so, now, the route will be covered by another airliner.
Since its establishment, FlyBosnia has done a lot in order to kick off successfully with their operations from Sarajevo International Airport, employ the right staff and have the crews properly trained.
This company has been set up by Saudi Arabia's Al Shiddi Group, which was founded in 1975 with interests in various fields, including construction, real estate, agriculture and tourism. It has been operating in Bosnia and Herzegovina since 2006, where the group consists of four companies – SRE Investment, Shad Invest, Sarajevo City Center (SCC) and Hotel Bristol. The Saudi Arabia-based company initially described FlyBosnia as a "new, young and dynamic airline", which will "strive to ensure that passengers enjoy safe flights with high standards of customer service".
The new, Saudi-backed and Sarajevo-based company FlyBosnia, was forced to delay the plans until August, since the BiH Directorate of Civil Aviation has yet to issue the permit. The flights to Riyadh, previously planned to start on June 10, will start on Wednesday instead, because the Egyptian carrier Nesma Airlines said that it will take over the route and keep it until the end of July. After that, as it is expected, FlyBosnia will start its proper and fully-fledged operation.
Initially, it had planned to link Sarajevo with Riyadh and later with Jeddah. It also intends on expanding its network to in-demand destinations sometime in the future, but destinations will officially be unveiled once it has been granted an Air Operator's Certificate (AOC).
Bosnia and Herzegovina has a long history of failures in establishing a national airliner. Several previous attempts were more dream-like ones than real "ventures" with two of them going bankrupt. One of them, AirBosna was established shortly after the end of the war but was short-lived as it closed down just few years after it had hit the market. The other national carrier was BHAirlines. That, too, did its best to keep up the good work and even had a strategic partnership with Turkish Airlines, but that was not enough. Some said that Turkish Airlines intentionally "blacked-out" BHAirlines' routes, but it was never really confirmed. Another company, the Bosnian Wand Airlines (BWA), founded by the Iraqi Al Wand Group in 2015, was planning to fly from Sarajevo to Stockholm, Amsterdam, Frankfurt, Malmo and Athens, but the scheme did not work out.
The FlyBosnia brand is not new to travellers as there was a previous attempt, by a different investor, to set up an airline with the same
Republika Srpska, too, tried to establish its own carrier, SkySrpska, which after operating for a few years, things hit a dead end since the only "important" destination was Belgrade…. / IBNA