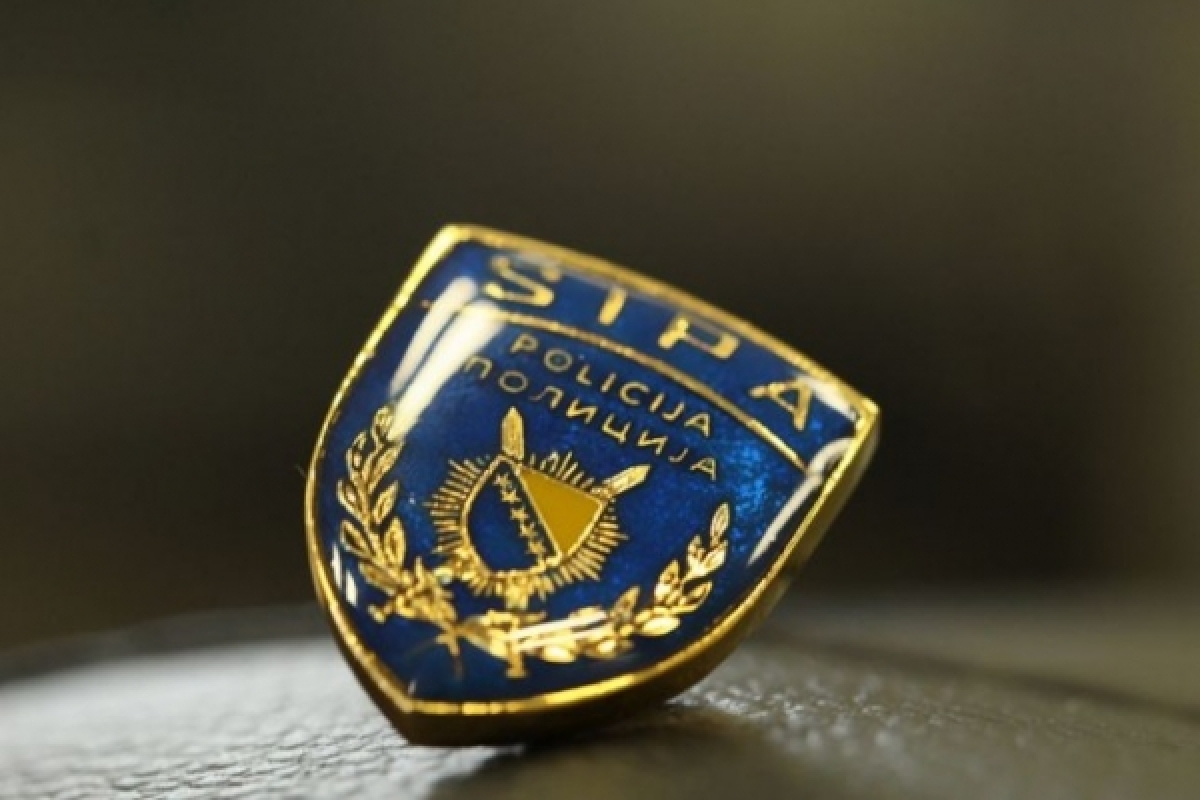 BiH State Investigation and Protection Agency (SIPA) officers arrested at least one person during a large police operation aimed at returnees from Syria battlefields, where a large number of BiH citizens took part in para military forces of ISIL.
As it was announced from BiH Prosecutor's Office, SIPA officers performed the operation on the territory of Sarajevo and the person arrested is suspected to be linked with terrorists. There was no further information from Prosecutor's Office because, as they explained, investigation is still ongoing. Officers also searched several locations trying to find possible weapons or evidence which will connect the suspect with radical islamist ideology.
Just a few days ago, Czech president Milos Zeman triggered an avalanche of reactions when he stated that there is a real threat that BiH will become the new base for terrorists in Europe.
"I think that after the defeat of ISIL in Iraq and Syria, there is a real threat that the terrorists, besides the transfer to Afghanistan, will create a European terrorist base. Such a base can be BiH, based on its national composition. If the people who, after the defeat of ISIL, will be fleeing  to Europe and concentrated there, it would be a danger",  Zeman said.
Member of BiH Presidency and leader of the biggest Bosniak party, Bakir Izetbegovic, reacted strongly to Zeman's statement, saying that the situation development as Zeman has stated it is impossible.
Izetbegović said that, since 2012, 240 citizens of BiH were at the Syrian-Iraqi battlefield and that 54 of them lived in the diaspora, mainly in the countries of Western Europe, and most of them in Austria.
"Currently, there are 116 BiH citizens at the Syrian-Iraqi militia. Of the 55 BiH citizens who have returned from the battlefields, 44 of them are in BiH, 10 in Western European countries and one in a turkish prison", Izetbegovic said.
He also added that, out of the 44 returnees, 23 have already been convicted. Izetbegovic stressed that, knowing this, it is clear that there are no realistic assumptions that BiH can become the base of the Islamic state, "as Zeman insinuates".
Izetbegovic, along with Islamic Community in BiH, also reacted in the same manner, on the statement of Austrian Minister of Foreign Affairs, Sebastian Kurtz, who stated that Islam women in BiH receive a monthly fee to wear a nikab, islamic clothes which cover the entire body. In separate reactions, Izetbegovic and IC BiH emphasized that this is not true. SIPA has also investigated the case and concluded that there is no evidence that radical islamist organizations are doing something like that.
Last in the line of accusations of Bosniak officials for links with radical islamists came from Miroslav Tudjman, son of late Croatian president Franjo Tudjman and MP in Croatian Parliament. In a large interview for Croatian press, published on Wednesday, Tudjman stated that seed of radical islamism and terrorism which we know today, was sown in BiH during the war.
"What is happening now in Europe has, in fact, happened in BiH in the 1990s. It was the beginning of today's islamic terrorism. There were as many as fifty ritual beheadings. The brigades of the Army of Republic of BiH, which beared the name 'Muslim', had Arabic marks, went to battles with the call of Allah-u-ekber. The fact is that since the early 1990s, even before the war broke out, the mujahedin began to come to BiH, at the invitation of Alija Izetbegovic himself, Tudjman stated.
He added that at least two of 18 terrorists who were involved in the attack on WTO Towers 9/11, had experience from war in BiH. Tudjman also stressed that Alija Izetbegovic, late father of Bakir Izetbegovic, never wanted to organize BiH as a modern, multicultural society, but rather to glorify the Ottoman Empire as an ideal society.
At the end of story, there still is the question: is it possible that BiH will become a radical islamist base in Europe? Or, is BiH already one?
On Wednesday late afternoon, Bakir Izetbegovic answered to Miroslav Tudjman stating that his father Alija didn't call mujahideens to come in BiH and fight on the Bosniak side.
"They were coming after they saw the pictures of refugees, burned Bosniak villages and killed Bosniaks on television, such as CNN", Izetbegovic said.
He added that Miroslav father Franjo Tudjman was the organizer of "joint criminal act" and that it will be proven after Hague Tribunal verdict against highest Herceg Bosna officials. Herceg Bosna was the administrative and territorial unit of Croats in BiH during the war. After the war between Bosniaks and Croats, Herceg Bosna gave its military organization HVO under joint command with mostly Bosniak Army of Republic of BiH, to fight against Serb RE Army. After the war Herceg Bosna was abolished and its highest officials were brought before the Hague Tribunal.
Additionally, Bakir Izetbegovic accused Miroslav Tudjman that he knew of the mujahideens arrival in the time of war since he was the chief of Croatian Security Service./IBNA