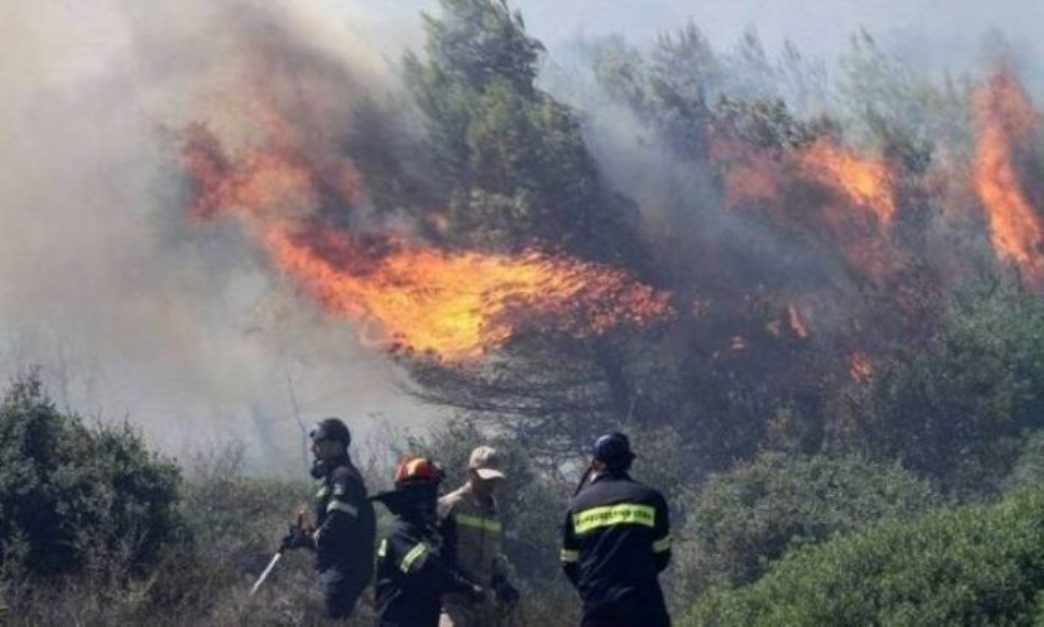 Hot and dry weather stoked another round of wildfires burning across Greece on Sunday as firefighters struggled to corral the flames.
Greek authorities voiced suspicions that at least some of the several dozen fires that broke out on both the mainland and the island of Zakynthos over the weekend were started deliberately.
The latest blaze in Greece started Sunday afternoon in a pine forest and had damaged as many as 20 houses by night in a town north of the capital. Kalamos, a town some 44 kilometres north of Athens, is a favourite vacation spot for Athenians.
Authorities said they have shut down a large portion of the local road network as the blaze expanded in several directions, including toward Athens. They also evacuated two children's campgrounds.
Authorities believe a series of fires raging on several fronts on the western Greek island of Zakynthos were started deliberately.
The country's fire service said there were "well-founded suspicions of foul play" after five fires broke out late Saturday and early Sunday, followed by another three later on Sunday morning.
Greek Justice Minister Stavros Kontonis, who is also the local member of parliament, said of the multiple blazes while visiting the island: "This is planned."
The fire service said 10 of the 12 fires burning on Zakynthos were still unchecked, with high winds making it difficult to control the flames.
A total of 53 wildfires broke out in Greece on Saturday and several more did on Sunday, including on the island of Kefalonia, next to Zakynthos.
Authorities said the multiple blazes had stretched firefighting capabilities to the limit. Firefighting planes and helicopters cannot fly at night, adding another degree of difficulty. In Zakynthos, authorities were monitoring the progress of the flames with a small camera-equipped drone, which provides information to firefighters on the ground, the fire service said./ΙΒΝΑ