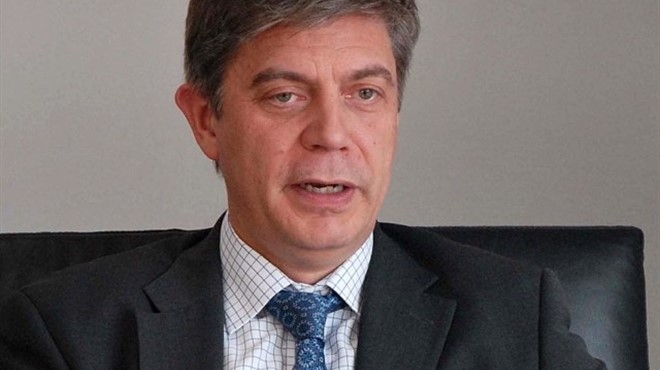 Sarajevo, April 16, 2015/ Independent Balkan News Agency
By Mladen Dragojlovic
Lars-Gunnar Wigemark (photo), Swedish politician, officially took the office of EU  Special representative in BiH this week and has already had several meetings with highest BiH officials.
On his second day in the office, on Thursday, Wigemark met the Chairman of BiH Council of Ministers, Denis Zvizdic, to discuss key priorities which the Council must implement in order to make serious steps towards euro integration.
"The most important of these priorities are the adoption of national economic reform programme, realisation of all tasks and goals to follow taking effect of the Stabilisation and Accession Agreement, and socio-economic agenda with its peculiarities for the BIH State-level, and furtherance of the rule of law and organised fight against terrorism, corruption and crime, Zvizdic said after the meeting.
He expressed his pleasure for the readiness of the EU and European Commission to work actively with the BIH Institutions on currently seriously intensified reforms and European integration processes.
Wigemark told the media that he is impressed with clear intentions and plans of Council of Ministers especially those about socio-economic reforms.
"Everybody know that implementation of these reforms is important for this BiH, but not just for this state but also for the EU. BiH must implement them in order to become member of EU countries", Wigemark stated.
He added that, after the meetings he had in Sarajevo, his impression is that on highest levels of government, exist clearly harmonised will and wish for creation and implementation of planned reforms, which should solve some of the biggest problems of BiH.
On Wednesday, Wigemark presented his credentials to BiH Presidency Chairman, Mladen Ivanic. On his first press conference, Wigemark said that BiH can and will join the EU.
"For the citizens of BiH to benefit from EU membership, real progress on reform, economic and social reform, is necessary. Exactly when BiH will join EU, depends on how quickly and effectively state authorities can get on with these necessary reforms. There are some well-known steps to be taken urgently, in partnership between the EU and BiH. The first step is to implement the December Conclusions of the EU Foreign Affairs Council and start consultations with the EU and the International Financial Institutions to develop a reform agenda. The recommendations contained within the Compact for Growth and Jobs is the framework for this reform agenda", emphasised Wigemark.