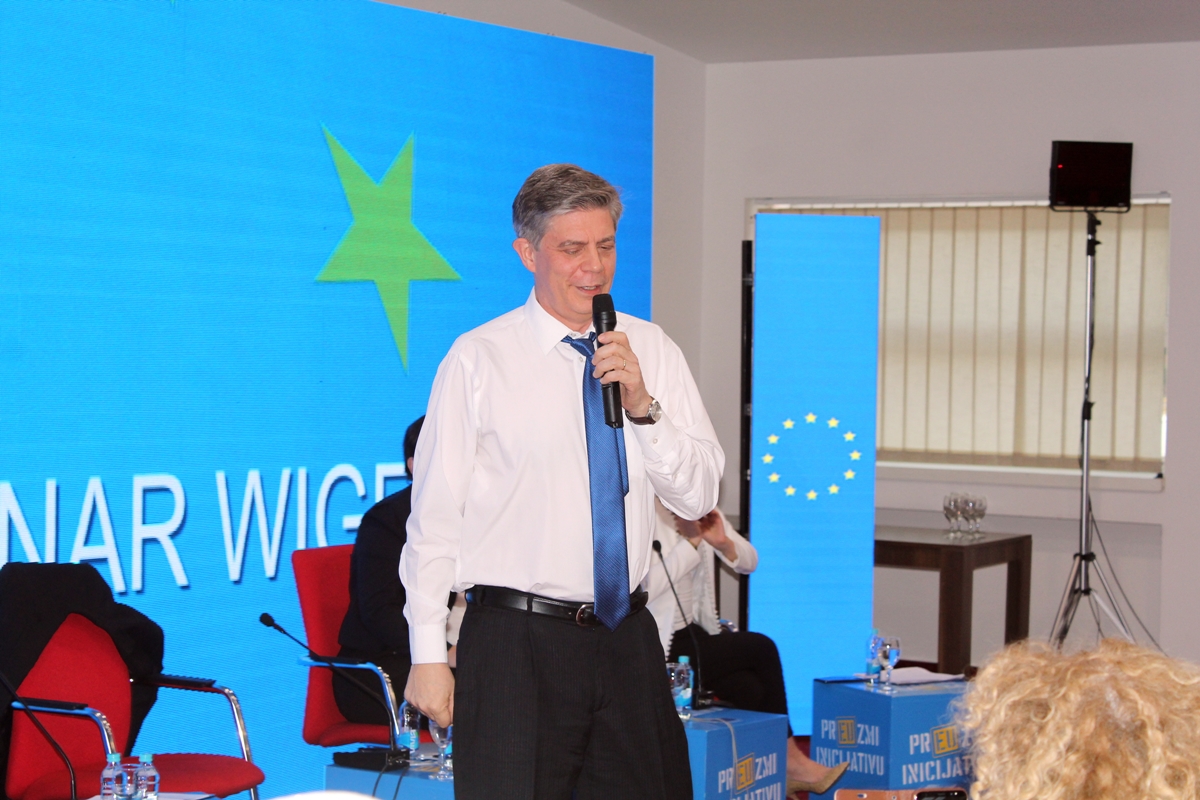 The Head of the EU Delegation to BiH, Lars-Gunnar Wigemark, said on Thursday in Banja Luka that, in his opinion, the main reason BiH's progress towards EU accession is slow, is the failure to form authorities at BiH level, the Federation of BiH and some cantons.
"It is very difficult to move from opinions to actual work, without the authorities being formed," Wigemark said.
Wigemark visited Banja Luka to participate in a public debate on the challenges and opportunities of the EU accession process. Wigemark said that the European Commission's opinion on BiH's application for EU membership stipulates no other way but the dialogue in addressing these issues. He recalled that the opinion on application confirmed that BiH could become a member, but that many more things were left to be done.
Wigemark stressed that the citizens of BiH were interested in everyday issues, not political ones.
"We believe that citizens in BiH are interested in hearing more about economic opportunities, jobs, education, health, security, and generally more about a better future, not about topics dominating political discourse," stressed the EU special representative.
He stated that, in his public debate with the citizens of Banja Luka and Republika Srpska he discussed the position of the EU and what it represented for them.
"We are here to hear the citizens and their concerns, what the EU represents for them, how they can take the initiative themselves to use the European integration process to improve their standard of living in accordance with the EU standards," Wigemark said.
Commenting on possible amendments to the Sarajevo Canton Law on Police Officers, Wigemark urged all levels of government in BiH, when it came to amending any part of the legislation, to bear in mind that BiH was at a stage in the relations with the EU after applying for membership.
"In order to make further progress on the European road, BiH needs to review every regulation in the context of compliance with the EU acquis, i.e. with the standards that exist in certain areas. The same goes for regulations on police forces, whether it is about the Sarajevo Canton or Republika Srpska," added Wigemark.
The public debate was attended by entrepreneurs, businesspeople, members of civil society organisations, representatives of the academic community, young people and representatives of the local community./ibna