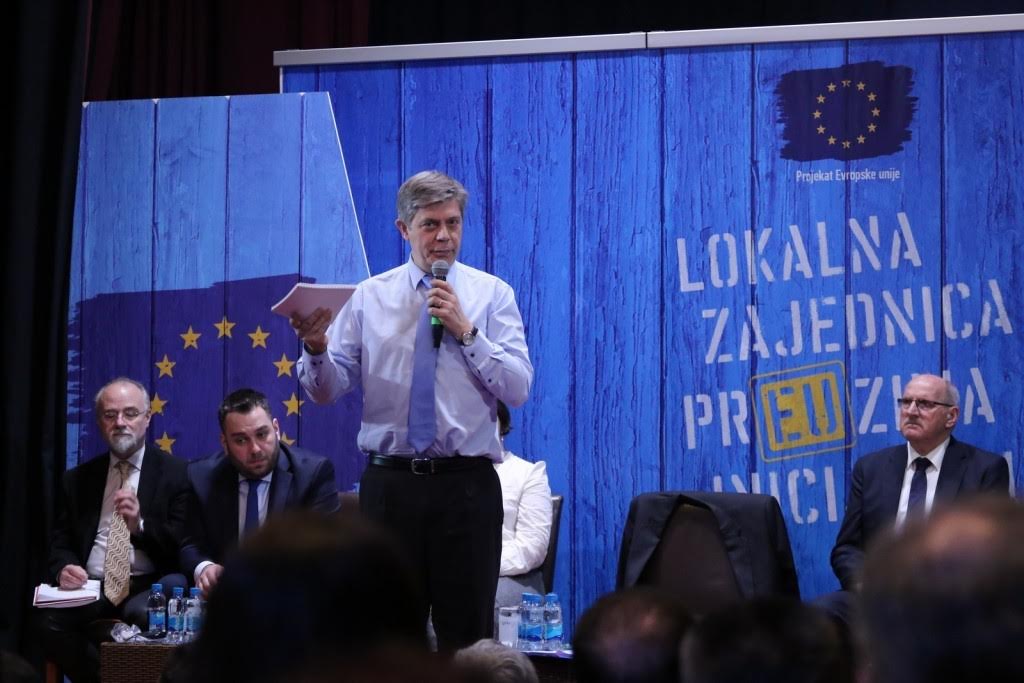 Entrepreneurs, local officials, citizens and representatives of youth and student organisations gathered in Zvornik recently to debate local economic development, an event organised by the EU Delegation to BiH.
The Head of Delegation of EU and EU Special Representative in BiH, Ambassador Lars-Gunnar Wigemark hosted the debate together with the ambassador of Croatia to BiH Ivan Del Vechio. The EU Delegation announced that local and regional experts participated actively in the debate, organised as part of the "Local Community Takes Initiative" project by the EUSR.
"The main goal of our activities is to emphasise the importance of the local communities in the EU integration process and this gives us the opportunity to meet with people from various branches and see their experiences and needs, but also to point out the importance of local initiatives," said Wigemark.
He emphasized that Zvornik and the whole Birač Region have really big geographic importance. Ambassador Del Vechio highlighted the importance of this project.
"We think that the key issue is to motivate BiH citizens, youth especially, to take more active role in the EU integration process," Del Vechio said.
Resolving administrative economic burdens, possibilities of access to EU tourism development funds and youth entrepreneurship were the main themes of the debate. Speaking on the role of local communities in the EU integration process, regional expert Mirjana Stanković underlined examples of good practices in the Republic of Serbia and emphasised the importance of active citizens' participation in all segments of local government.
"The debate we had today and the discussion with citizens speaking openly about their problems represent an example of good public dialogue," Stanković said.
Representatives of EU-funded projects that contribute to the development of local communities shared their experience during an informative-educational fair organised after the debate.
Wigemark also visited successful local company Smrčak, dealing with mushrooms, medical herbs, fruits and vegetable processing. This company exports more than 96% of its products to the EU market. The ambassador also visited non-profit educative art gallery Paleta. The gallery gathers young talented students, aged 7 to 25.
Through the "Local Community Takes Initiative" project, the EUSR in BiH will visit 15 local communities and will hold debates on the role of local community and the challenges and possibilities that EU accession process provides. The first debate was held in Gračanica…/ΙΒΝΑ