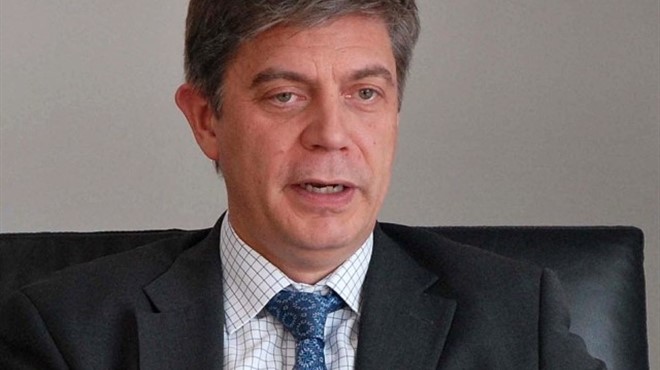 Sarajevo, May 26, 2015/ Independent Balkan News Agency
By Mladen Dragojlovic
EU Special Representative in Bih, Lars-Gunnar Wigemark, deems that BiH citizens have been waiting for results from state authorities for far too long and that citizens deserve to benefit from membership in the European Union and the advantages that come with it.
In the article, published Tuesday in "Network for Peace Building" bulletin, called "Peace news", Wigemark emphasised that it is clear that BiH as European country can and will join the EU.
"But exactly when this happens depends on how quickly and effectively authorities and leaders implement the necessary reforms to advance the country along its EU accession path. Reforms are what the recently adopted new approach of the EU in BiH is about: by re-sequencing the process, the focus is now on achieving real progress on concrete reforms, improving the lives of people in the country and modernising the state to meet EU standards and the demands of EU membership. Only this way can the vicious circle of political and economic stagnation in BiH be ended", Wigemark says.
He added that he is "cautiously optimistic that real progress can be achieved in the next few years", but also stressed that reform process will not be easy. Wigemark also highlighted two major issues, which he considers fundamental for BiH future.
As for the first issue, Wigemark defines the strengthening of the economy, in order to improve the standard of living for citizens and get people into jobs.
"More than 60% of young people have no job and overall hundreds of thousands of people are unemployed, which is an enormous missed opportunity for a country with so much potential. The socio-economic reforms initiated by the EU in the Compact for Growth and Jobs and endorsed by the International Financial Institutions are designed to give the economy the boost it desperately needs. For instance, the business environment needs to be improved to attract investments and spur growth, and barriers to jobs need to be broken down to facilitate hiring new employees in the private sector, Wigemark points out.
The second issue is the fact that BiH authorities on different levels must work more  more efficiently and effectively together. Wigemark stressed that "stronger spirit of solidarity and mutual cooperation between the politicians and authorities of this country is urgently needed". As an example, Wigemark mentioned an effective coordination mechanism which will provide that BiH speaks to the EU with one voice.
"Your neighbours in the region are getting closer to the EU, and BiH is lagging behind. It does not have to be like this – together we have to change that picture and create a momentum for change which leads to a better future. The EU has achieved much in its history to date – more peace between countries, more justice and more prosperity. We want citizens here to share that too", Wigemark concluded.