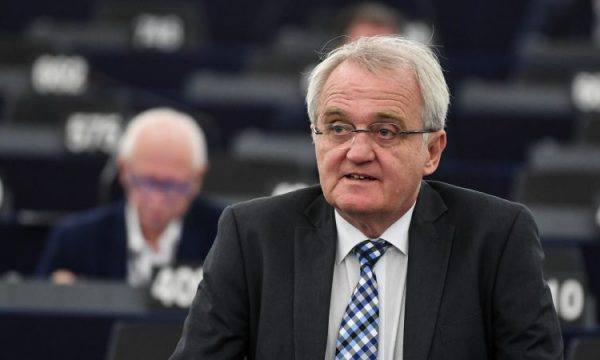 The nomination of Vjosa Osman as prime ministerial candidate from the Democratic League of Kosovo was also congratulated by the Vice President of the European Parliament, Rainer Wieland.
According to him, a decision to nominate a woman for prime minister is a historic event for Kosovo.
"I would like to take opportunity to sincerely congratulate you on your nomination as the leading LDK candidate to run the Prime Minister's office! The impressive election result of your nomination has shown the support and trust og your party.
With your experience and constant engagement against corruption and mismanagement- and with the LDK as one of the oldest and biggest political parties in Kosovo – I am sure that the road to success is paved.
I am delighted that I had the opportunity to meet with you already several time lastly during my most recent stay in Kosovo in June 2019.
I will be traveling to Kosovo in the wake of the elections and hope there will be an opportunity to meet and discuss future projects", the letter states.
Vjosa Osmani is the only female candidate nominated for Kosovo prime minister./ibna