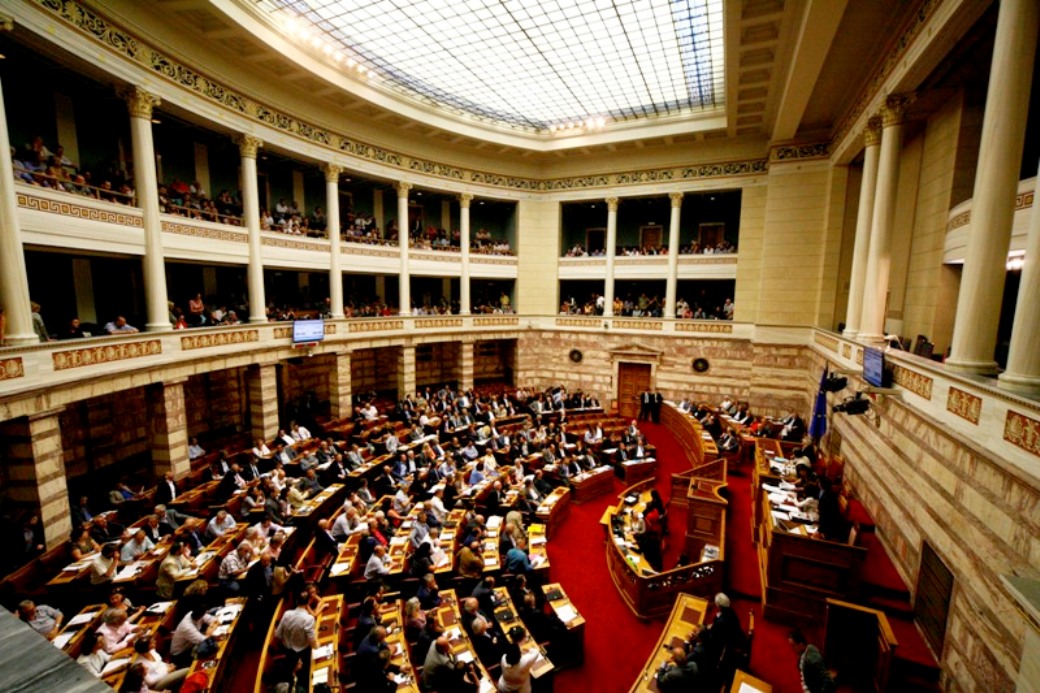 A wide parliamentary majority voted in favor of a government draft bill introducing a "social dividend" to be paid out to Greek struggling financially.
All parliamentary parties, excluding neo-Nazi Golden Dawn, approved the draft bill on Monday, which included an amendment to compensate citizens in areas of Greece hit by flash floods recently. The amendment was supported by all political parties, with the Communist Party opting to abstain.
Relief measures for flood victims in western Attica and elsewhere – which resulted in 20 deaths – included a payment of up to 1,000 euros per square meters for restoration works on residences. Subsidies will also be made available for other types of damaged properties.
Ahead of the vote in parliament, Prime Minister, Alexis Tsipras, and main opposition New Democracy party leader, Kyriacos Mitsotakis, had a heated debate in the House.
Mitsotakis accused the Prime Minister of toying with taxpayers; taking away their income via excessive taxation and giving a fraction back. "It is your job to fight for smaller surpluses and not be glad when the surpluses are higher than what you agreed" the conservative party leader said.
"You say you are handing out 1.4 billion euros. In reality the social dividend is 720 million. You say the excess surplus comes from economic growth. Not only is there no excess surplus due to growth, but there is over-taxation because you miss growth targets," Mitsotakis said.
The Prime Minister responded by pointing out his government's recent record in the economy, stressing that all economic indices are recovering and the country will post a 2 percent growth rate this year, for the first time in a decade.
Tsipras fiercely attacked New Democracy: "You want people to forget that you adopted 30 billion euros worth of tax measures and are now waving your sword against excessive taxation".
He went on to ask Mitsotakis why he had nothing to say about falling unemployment, pointing out that the coalition government is now succeeding where previous governments failed.
According to local media reports, the government's "social dividend" proved a successful political strategy for the government as it forced the opposition parties to back a government policy it initially appeared not to agree with. The main opposition party is expected, according to analysts, to change the agenda in the next few days by raising questions about the recent  sale of Greek army missiles and bombs to Saudi Arabia./IBNA