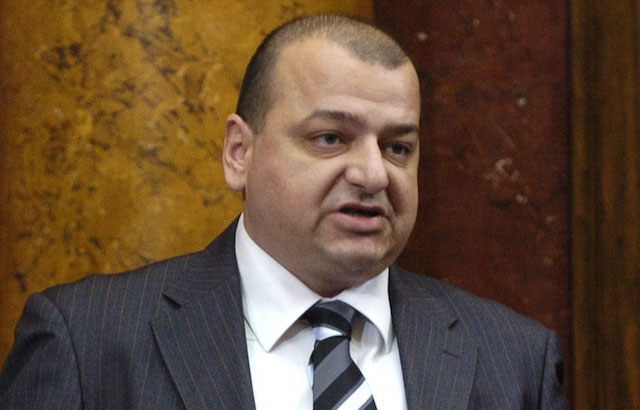 Neither the United States nor Russia should put pressure on Serbia, Dragan Sormaz, Head of the Serbian delegation in NATO's  parliamentary assembly has said. "Russians say that US should not put pressure on Serbia, but they (Russians) should not do that alike", Sormaz said according to Media accounts. Sormaz is the official of the ruling Serbian Progressive Party (SNS) led by president Aleksandar Vucic.
Sormaz has doubted the Russian request from Serbia regarding the Russian-Serbian Humanitarian Centre in Nis. "Why should Russian firemen get the diplomatic status in Serbia? Such a demand… is, in my opinion, and I underline (that), it is my opinion, completely illogical, illegal and should not be accepted. It is a kind of pressure, but I repeat: it is on Serbia to decide and nobody, including the US, has the right to teach us lessons. We will consider it on our own", Sormaz underlined.
The United States insist that Serbia should not grant diplomatic immunity to the Centre; deputy assistant secretary Brian Hoyt Yee repeated this position during his visit to Belgrade last week. Yee has also criticised the Serbian foreign political "balancing" between the West and Russia; on the other hand, it appears that Russia is frustrated over the Serbian reluctance to accept Moscow's demand. Dmitry Rogozin, deputy prime minister of Russia on Defence and Space Industry, has repeatedly said that Serbia should either grant diplomatic immunity to the Centre or close it.
Sormaz said that he was not surprised over Yee's remarks. However, he stressed that Serbia "clearly goes towards the European Union". NATO is, in his words, "more than satisfied" with the cooperation with Serbia, despite the latter's policy of military neutrality. "The NATO membership is not precondition for the EU membership, but once when we enter EU we will have to carry out the same security and foreign policy as the EU… We should be prepared for that", Sormaz concluded…/IBNA
Pictured: Dragan Sormaz