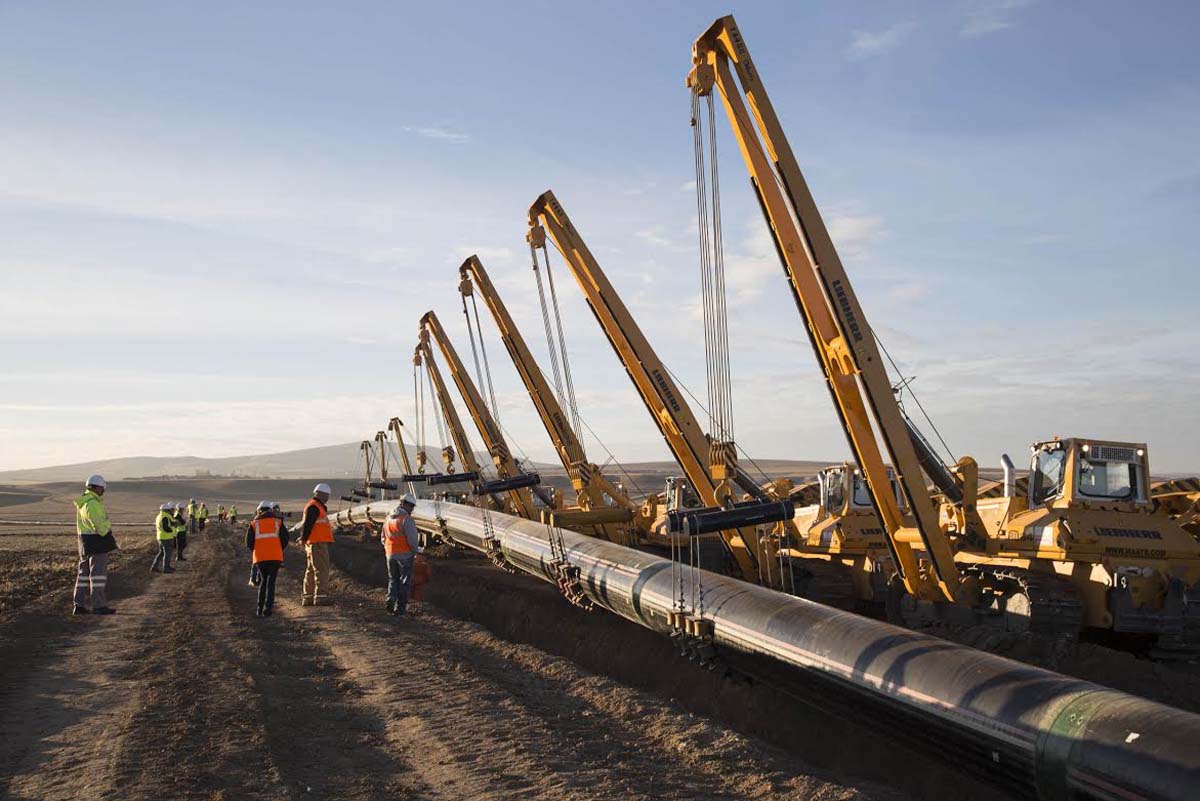 The issue of Greece's energy interconnection with FYRO Macedonia has reemerged, via the so called Greece – FYRO Macedonia interconnection pipeline. There are two parties vying to construct the natural gas pipeline that will run through Nea Mesimvria in Thessaloniki and Gevgelija, FYRO Macedonia.
On one side is DESFA, which included the project in its ten-year development plan, budgeted at 48.7 million euros. On the other side is Windows International – controlled by Russian tycoon Leonid Lebedev – which has expressed interest to the Greek Regulatory Authority for Energy (RAE) since March 2017.
According to a senior RAE official who spoke to reporters, the organization sees DESFA as the frontrunner for the project, on the condition that a market test will be conducted, in order to determine of the project will benefit consumers.
It is noted that the Greece – FYRO Macedonia interconnection pipeline can be extended to Serbia. While the DESFA privatization was in progress, RAE had put discussions about the pipeline on hold.
However, it seems keen interest in DESFA by Snam – which leads the consortium that will acquire DESFA – was a catalyst for developments. It is no coincidence that the three parties of the consortium (Snam, Enagas and Fluxys) also participate in the TAP pipeline, which is expected to feed the interconnection pipeline between Greece and FYRO Macedonia, as well as the DESFA tanks in Revythousa.
The pipeline between Greece and Skopje is being promoted by both DESFA and FYRO Macedonia's MER Skopje.
DESFA will fund the project using equity, NSRF subsidies and a loan from the European Investment Bank (EIB)./IBNA