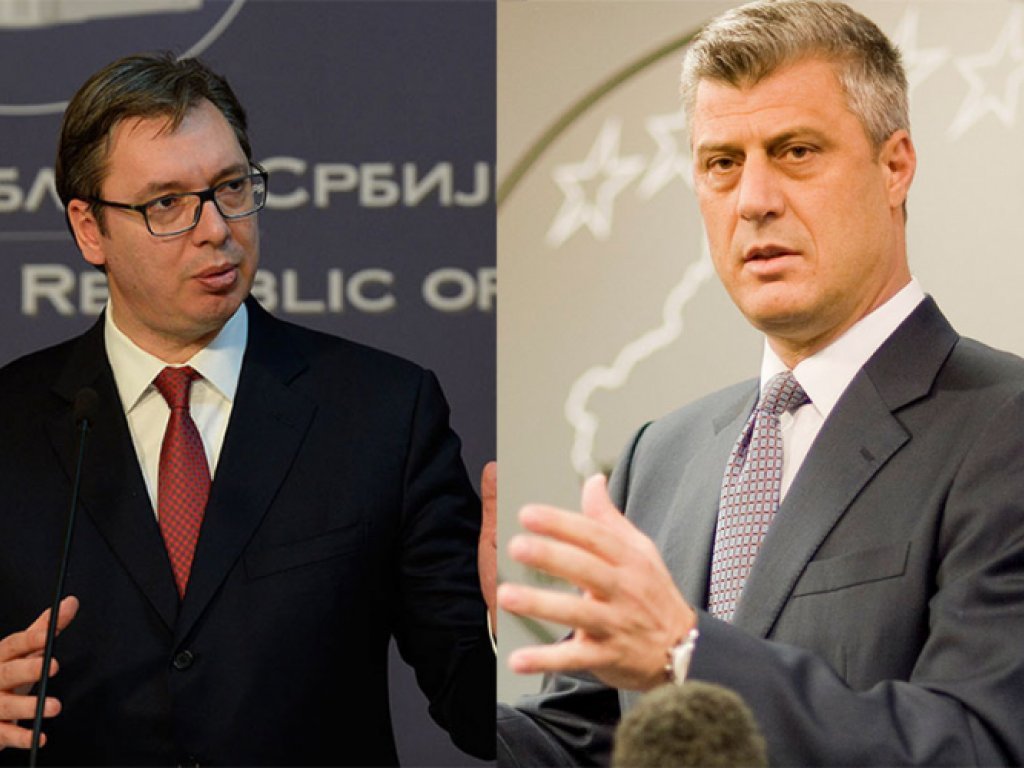 The talks for the normalization of ties between Kosovo and Serbia started in 2011. In this process, which has been assisted by European Union, the sides have managed to strike several deals affecting economy, telecommunication and energy, but these deals have not yet been implemented.
The two key players of these talks, Kosovo's president, Hashim Thaci and his Serbian counterpart, Aleksandar Vucic have different positions on this process.
According to authorities in Kosovo, the EU is unable to lead this process without the involvement of the US.
In the last summit held in Berlin, the president of the country, Hashim Thaci said that there cannot be dialogue without the involvement of the US and UK.
"The Berlin Summit reflected the uncertainties that exist within EU member states. When the US, UK, France, Germany and Italy are united in their position about Western Balkan countries, then a solution can be found", he said.
On the other hand, Serb president, Aleksandar Vucic says that no problems can be solved in the region without the involvement of Europeans.
"I've had meetings in Beijing with representatives from China and Russia, but in spite of their power and influence, we need to realize that without the involvement of Germans, French, Italians and other Europeans, Serbia can never solve any problems in the future", he said. /ibna/