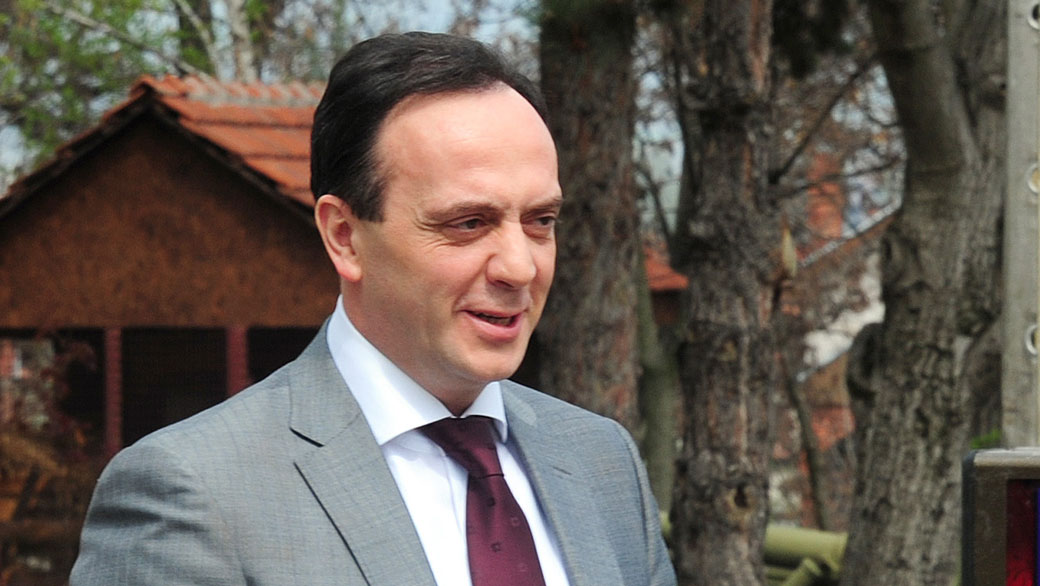 Sasho Mijalkov was the man who had a lot of power during the previous government. This statement was made by the Social Democratic Union Party (SDSM).
Sasho is the son of Jordan Mijalkov, the first Interior minister after the country proclaimed its independence and cousin to former Prime Minister Nikola Gruevski.
The media also considered him as the man who had a number of businesses in many areas. The investigative network BIRN reports that this person also had companies in the Czech Republic and offshore companies in the Belize islands. Mijalkov is one of the key defendants in the so called wiretapping affair. Last evening, Mijalkov was arrested in Marriot hotel in Skopje at the request of the Special Prosecution, for fears of fleeing the country. The former head of Secret Services was remanded into custody for a 30 day period. He's accused of illegal wiretapping during the time he was the head of this institution from 2008 to 2015.
According to the Special Prosecution, during this period, 4286 phone numbers were put under surveillance without a court order. The people who were put under surveillance were opposition politicians, ministers, officials who were part of the previous administration, journalists, judges and other personalities of public life. According to the prosecution, Mijalkov along with former Interior minister Gordana Jankulovska and other officials of that period, had ordered the destruction of the surveillance equipment which was being kept at the Interior ministry. /ibna/