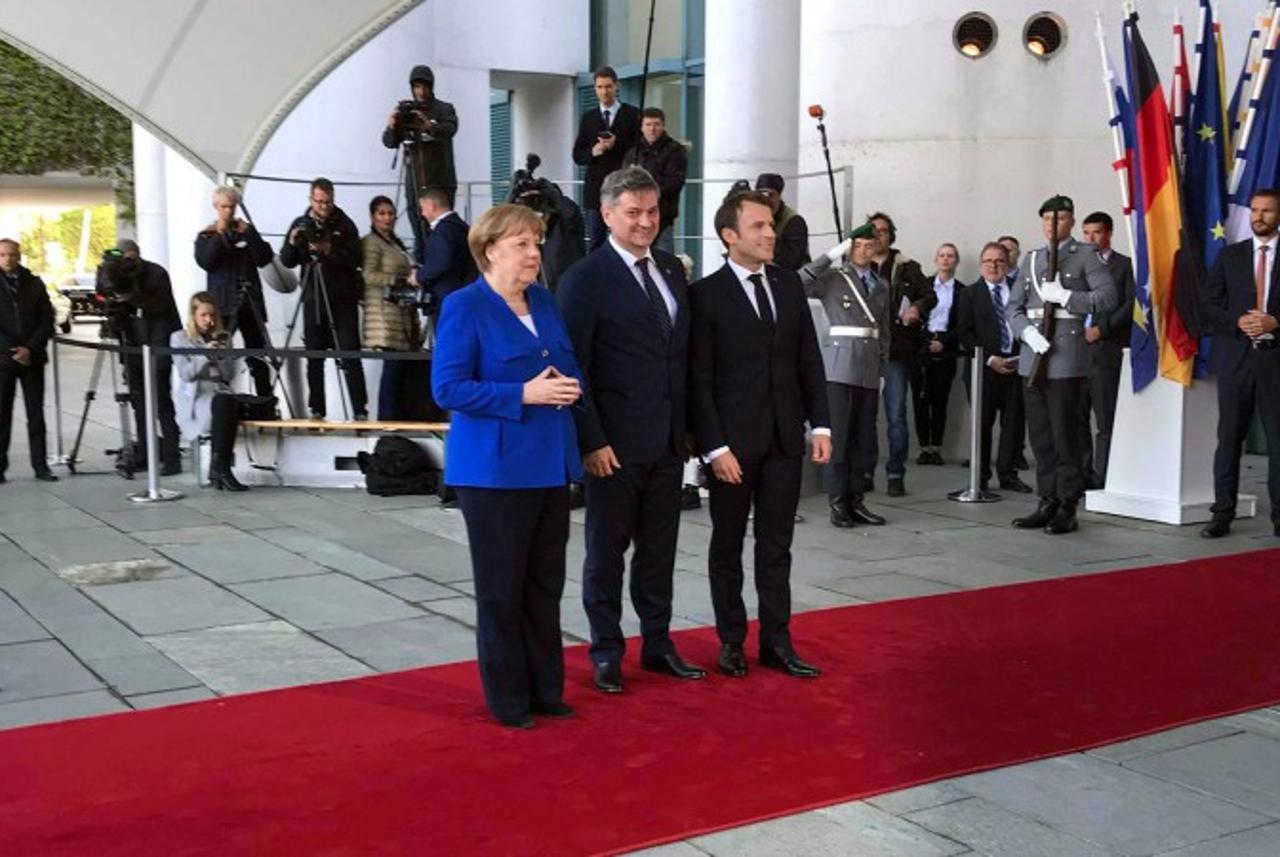 Still angry for not being invited to participate in the Berlin summit of Western Balkan countries, the Chairman of the Bosnia and Herzegovina Presidency, Milorad Dodik, stated on Tuesday that the Chairman of the Council of Ministers, Denis Zvizdić, at this important meeting expressed either his personal or the views of the political party he belongs to, and that none of what he said reflected the official position of BiH.
According to Dodik, Zvizdić is the Chairman in a technical mandate as his mandate has ended months ago and a new Chairman has yet to be elected. As such, Zvizdić can only hold sessions of Council about the most important issues and nothing more.
"Regarding the participation on the Berlin summit and the positions that should be presented there, Zvizdić was not consulted by the Council of Ministers or the Presidency of BiH, so it can be said that nothing that was heard at the meeting in Berlin reflects BiH's position", Dodik said.
According to him, Zvizdic did not mind that in such a serious forum he promoted the adoption of a Membership action plan (MAP) for NATO accession, for which an agreement was not reached in BiH, although he is well aware that even within the body he chairs there isn't an agreement on the MAP.
"Promoting the inviolability of the borders in the Balkans, in light of the Belgrade-Priština talks, Zvizdić acted as a political representative of the country that recognized Kosovo, although it is clear to all participants in the forum that BiH did not recognize Kosovo's independence, nor can it do so without the consent of Republika Srpska. In Zvizdić's view, the inviolability of the borders does not apply to Serbia, but should apply to BiH", Dodik said.
He estimated that in this way, by his arbitrary action, Zvizdić endangered the good relations that BiH is trying to build with its neighbours, primarily with Serbia.
Upon his arrival in Sarajevo, Zvizdić said that he will sign in advance everything agreed between Belgrade and Priština, provided it does not violate relations in BiH and the region.
Zvizdić said that in Berlin he did not state that BiH has recognized Kosovo because there hasn't been a consensus about it in the BiH Presidency, which deals with BiH's foreign policy.
"There cannot be a fact that BiH has recognized Kosovo", Zvizdić said, adding that he did not interfere with the internal affairs of other countries, but that his task was to protect the interests of BiH and to represent the Bosniaks, Serbs and Croats.
He claims that he demanded Kosovo to abolish the customs duties to BiH and presented the losses BiH has suffered.
"There was an idea to introduce a kind of moratorium on customs duties of three or six months. I do not know if that will happen and when", Zvizdić said.
He said that he had called on Serbian President Aleksandar Vučić and Croatian Prime Minister Andrej Plenković to finalize the issue of a treaty on BiH's borders with Serbia and Croatia. According to him, the participants agreed that BiH has made serious progress.
"We expect to obtain a positive opinion on gaining candidate status. We do not know yet whether it will be followed by certain conditions or not. We hope it will not. We hope that the end of this or the beginning of the next year could be marked with such an important step forward", Zvizdić said.
He is of the opinion that the EU's door remains open to BiH./ibna