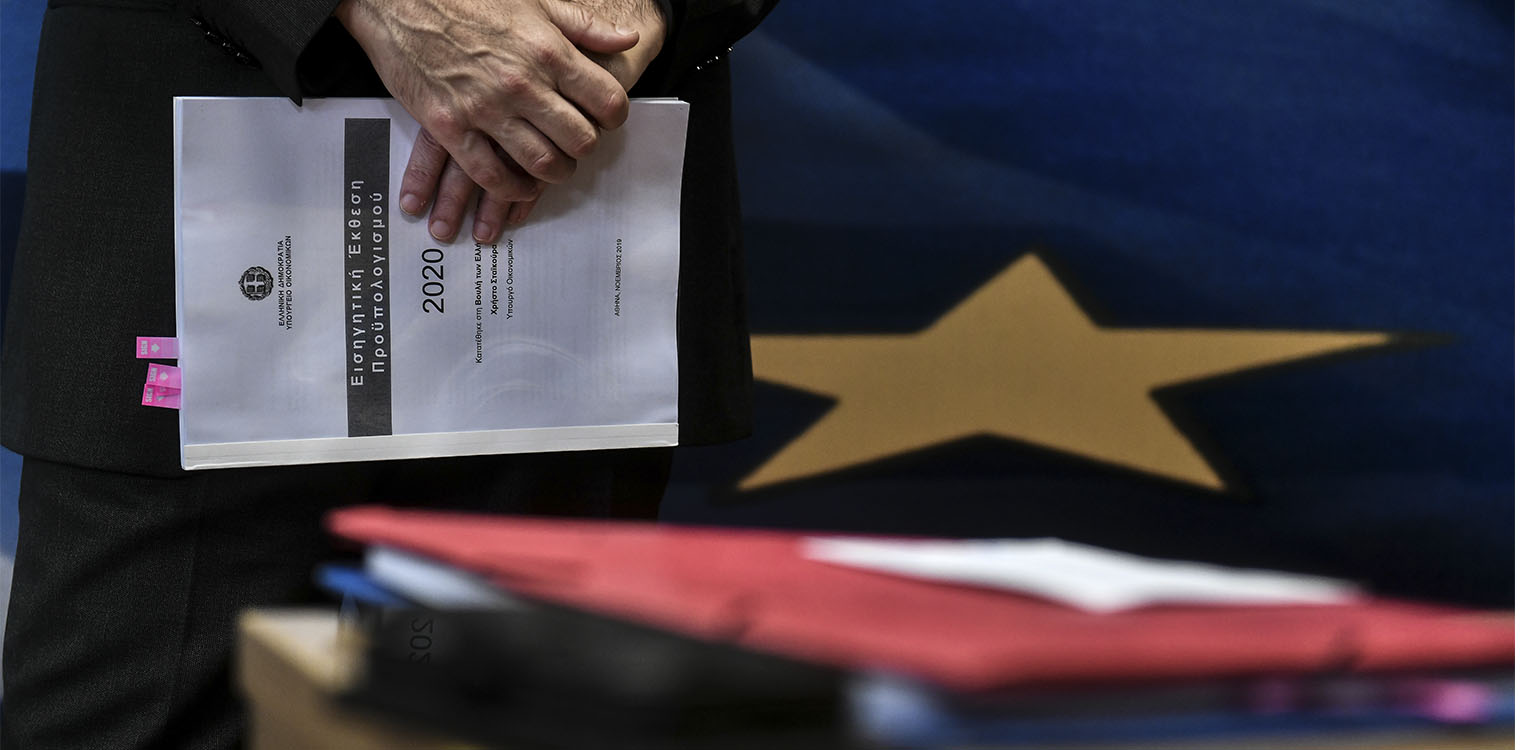 Who benefits from the New Democracy Government's budget? The facts are clear! More than 17% of the 2020 relief measures will be directed towards the country's 200 largest corporations (accounting to 0.07% of all businesses), with profits of more than 7.5 million per year! 40%, or 216 million from the € 541m budget line aimed at "relieving" businesses (income tax rate to drop from 28% to 24%), will be spent on the country's 200 largest businesses.
Apart from that, almost 80% of the earnings from reducing the income tax rate from 28% to 24% will benefit about 6,000 businesses, or 2.5% of all businesses. For 60% of businesses which do not generate profit no benefit is provided. And because approximately 9 out of 10 businesses report profits of up to 5,000 euros, their earning will account for around 200 euros per year.
Of course, from that same budget stats it is also evident that New Democracy chose to direct most of its financial space towards businesses. The Government chose to invest 616 million (by reducing income tax rate from 28% to 24% + dividend tax from 10% to 5%) out of the available 1.18 billion (that is, more than 50% of the budget) to businesses instead of directing them elsewhere. But even the way this amount is distributed amongst the business is anti-development.
Instead of reducing rates, it could have chosen to abolish the solidarity levy for up to 20,000-euro incomes and to significantly reduce it for higher incomes, so that the middle class could also have been strengthened and businesses could have been assisted in attracting shareholders. Furthermore, it could have moved towards a significant reduction in the advance payment of taxes or the abolition of the business tax. It was simply a matter of choice.
Moreover, the Government also seems to believe that all measures for the welfare state were taken during the SYRIZA governance, and now there is absolutely no need for any new initiatives to support it (except for the 2000-euro per child measure).
This becomes evident from the fact that, out of a total of 1.18 billion positive measures, only 123 million or 10.4% of total spending on social welfare is directed to tax cuts. /ibna