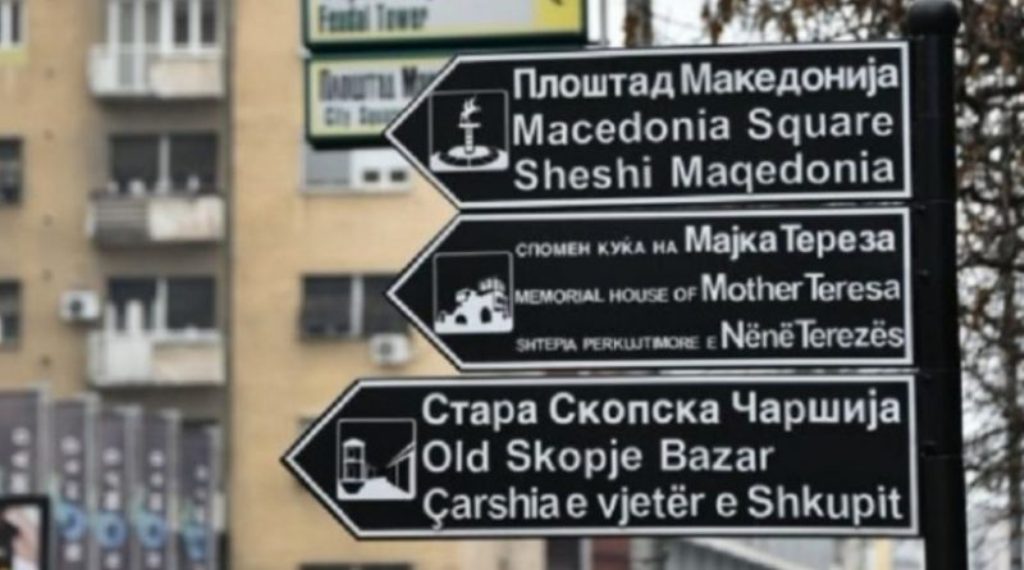 Under the new law on the use of languages, the Albanian language, which is the language of the second largest ethnic community in FYROM will be an official language alongside the Macedonian language. The 25 articles of this law regulate the use of the Albanian language throughout the country's territory.
-The use of the language in all state institutions: parliament, government, Constitutional Court, public prosecution, presidency and also in education, healthcare, culture, personal documents, finance and economy.
– Bilingualism will also appear in uniforms of police, firefighters, healthcare and other institutions in Skopje and communes where Albanians and other communities make up for 20% of the population.
-In border crossing points, highways and airports where over 20% of the population is non-Macedonian.
– All state institutions must also introduce the Albanian language in their websites.
Institutions that will not comply with the law, will face fines amounting up to 5 thousand euros. Based on the latest census held in the country in 2002, Albanians in FYROM  account for 25% of the population, being the second largest population in the country. /balkaneu.com/