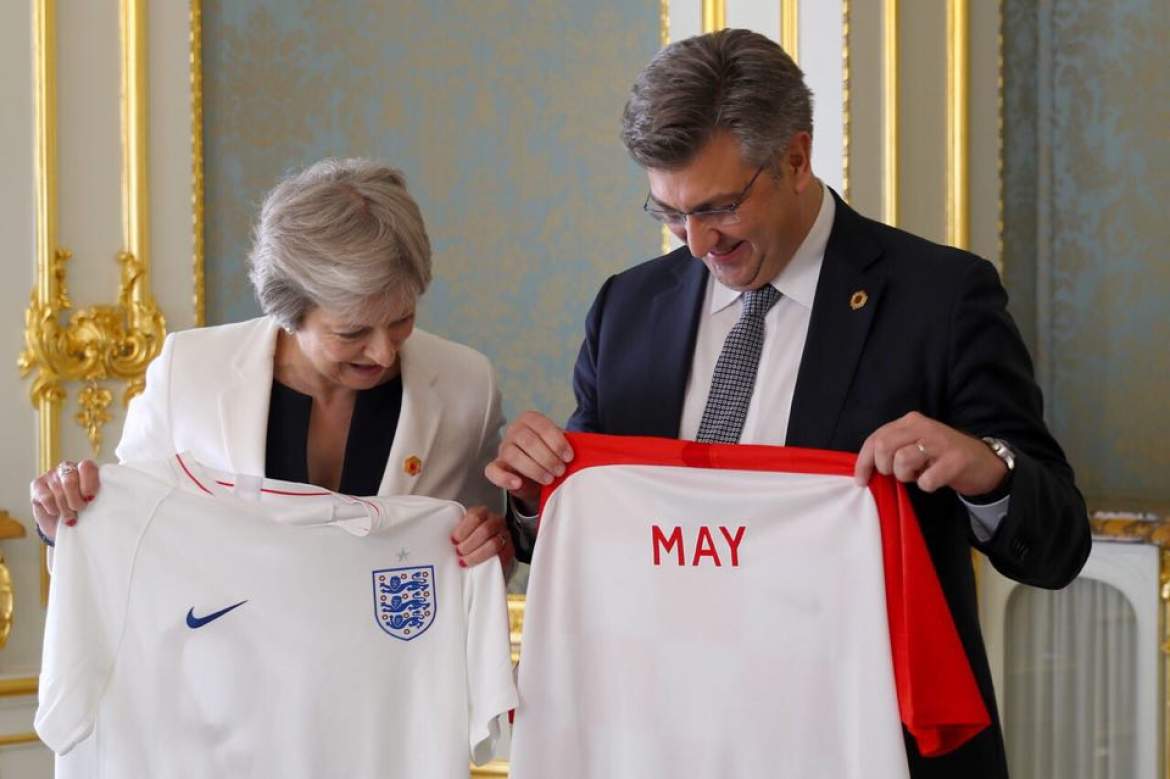 Ahead of the 2018 FIFA World Cup semi-final match between Croatia and the UK and on the sidelines of the WBSummit that was held in London, British Prime Minister Theresa May and her Croat counterpart  Andrej Plenković "chatted at a reception and exchanged national team jerseys. Plenković presented the PM with a personalized jersey, the name May printed on the back", HRT read.
May reiterated that after Brexit, the UK has decided to remain committed to the strengthening and further development of the Western Balkans. Britain has pledged to aid the countries of the region not only financially by doubling the funding destined for those states but also by forming a joint venture together with the Austrian and Norwegian governments, the establishment of the Balkans Organised Crime Observatory.
Meanwhile, the Croatian Prime Minister Andrej Plenković said Croatia would focus on the region during its 2020 EU Presidency.
At the football jerseys' exchange
In connection with the actual game, on one hand there is England whose fans have not stopped singing "It's coming home" inside and outside pubs, in the UK and abroad, on the other, there is Croatia which "has not come this far in the World Cup since the golden generation of 1998". So, Croatian fans are not only preparing for an interesting game but also for the… possible; which is nothing other than a victory of their national team against England.
"Zlatko Dalić's team now has a chance to make history. England fans are just as revved up. Their team has been waiting 52 years to reach the final again. Kickoff is at 8 p.m. CET."…. / IBNA