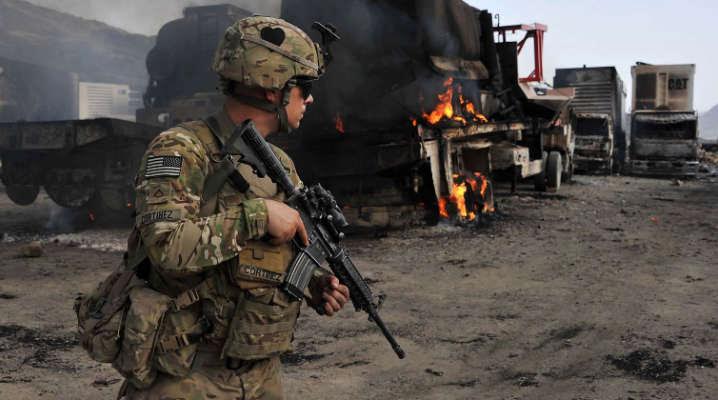 NATO highlights the energy security issue as an absolute priority for stability. A report entitled "Energy security: a critical concern for Allies and Partners" identifies the national energy security, while underlining Russia's continued effort to use Energy as a tool for its foreign policy, and in the case of Ukraine, as pointed out, as a "hybrid war tool".
In this context, NATO, in order to maximise its effectiveness and improve its action, is in contact and co-operates with the relevant bodies the International Energy Agency (IEA) and the Directorate-General for Energy of the European Commission.
"The illegal annexation of the Crimea by Russia – as it is mentioned – and the stifling pressure on Ukraine, with the increase in, for example, the price of gas" was the reason for NATO to link "Energy and the hybrid war".
In order to address such phenomena and to implement a preventive policy, NATO is now expected to attach more weight to the energy sector, inter alia to protect energy infrastructures from cyber attacks, with particular emphasis on education.
The report in each case concludes that "there is need for more regular consultations among allies for energy security".
"It is important" – as noted – "to ensure that members of the Alliance are not vulnerable and can not be manipulated as it poses a threat".
The report concludes that, given Russia's intention to use Energy to threaten Ukraine, it seems that the members of the Alliance, the majority of which rely on Russian oil and gas, have much to discuss…
In the meantime, after Brussels, Kiev and Warsaw, Francis R. Fannon, Assistant Secretary of the State Department's Office of Energy Resources, visited Athens.
In the context of his visit to the Greek capital, he described EU's dependence on Russian gas as a "strategic weakness", underlining the importance of diversifying energy sources.
"Russia should not be allowed to use its leading position in the energy market to achieve its geopolitical goals," said the U.S. official, adding that if the Nord Stream II pipeline is to be completed, the important steps taken by Europe in the direction of energy security will be undermined.
The Nord Stream II and Turkish Stream pipelines, he said, are Russia's "hybrid tools" to strengthen its policy of influence but also to incite disagreements among Alliance members.
The States' goal, as he made known, is for each country to have more choices, as was the case with Lithuania, where Gazprom's pricing policy changed.
"We expect Europe to continue to import Russian gas, but the question is to what extent the options available will be diversified to ensure not only reliable flow but also free, non-coercive negotiation of the terms," ​​said Francis R. Fannon…. / IBNA