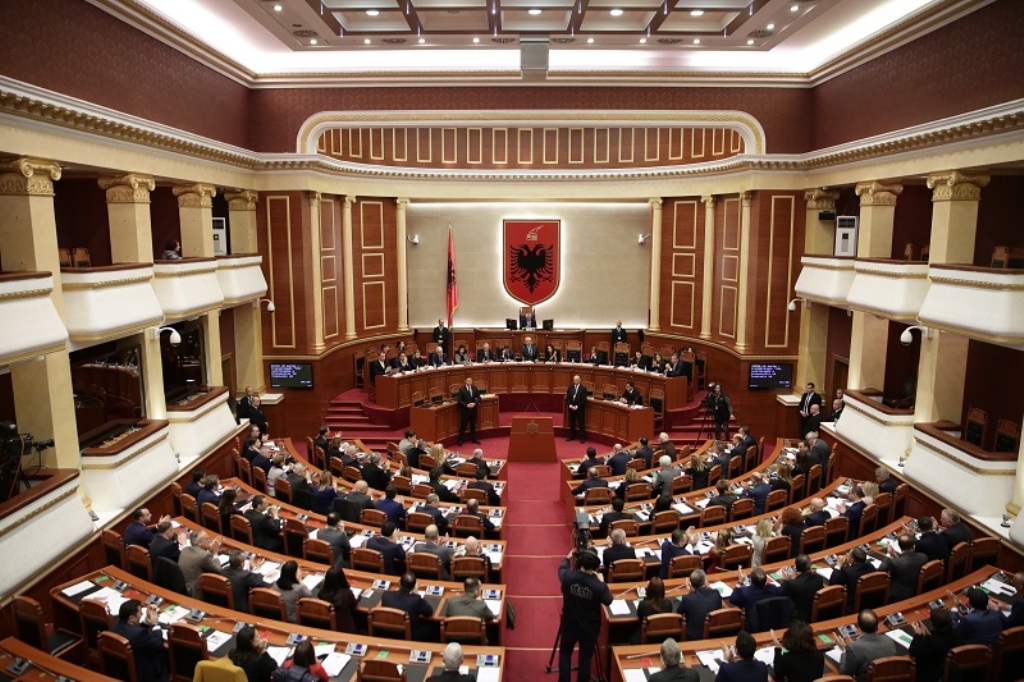 The country will now have a new parliamentary composition following the decision taken a few days ago by 57 opposition MPs to resign from parliament. Yesterday, four new opposition MPs have decided to join parliament. These MPs belong to the Socialist Movement for Integration Party. It was the Central Election Commission which decided to approve the mandates of the new MPs of this political force which have been selected from the party's list. Based on these changes, former MP Endrit Braimllari was replaced by the next candidate on the list, Edmond Rushiti. Meanwhile, in the constituency of Tirana, former MP Florida Kërpaçi was replaced by candidate Ylli Shehi. In Elbasan, Edmond Haxhinasto's mandate was given to the other candidate, Enver Roshi. In the end, the mandate of former Dibra MP, Perparim Spahiu was given to candidate Aurora Mara.
This way, in addition to the 74 socialist MPs, parliament will now have another four opposition MPs.
Meanwhile, the other SMI lawmaker, Lefter Koka, who did not agree to give up his mandate, will also participate in parliamentary sessions. This takes the number of SMI's lawmakers to five, despite the fact that this party unanimously decided to quit parliament.
As far as the Democratic Party is concerned,  daughter of the late democrat senior official, Azem Hajdari, Rudina Hajdari has also warned that she may not agree to give up her mandate, while Myslym Murrizi, parliamentary representative of the constituency of Lushnja has confirmed that he will remain an MP. This means that besides SMI's lawmakers, there will also be another two democrat MPs.
President: Political crisis could have and should be prevented
"We're going through a political, constitutional and institutional crisis, which could have been prevented". This is how the President of Republic, Ilir Meta has commented the political situation in the country. "I have constantly declared that the political sides should be engaged in dialogue, because the country is expecting to receive a very important decision in June", he added in a joint press conference with Slovenian president, Borut Pahor. Meta confirmed his position that June's decision concerning the opening of EU accession talks remains a very important one. This is why he launched an appeal for the opposition and majority to reflect and engage in dialogue. "Another year may go by and the country may have still be aspiring to open accession talks. I call on all sides to reflect and restore political, constitutional and institutional normality in the country", Meta said.