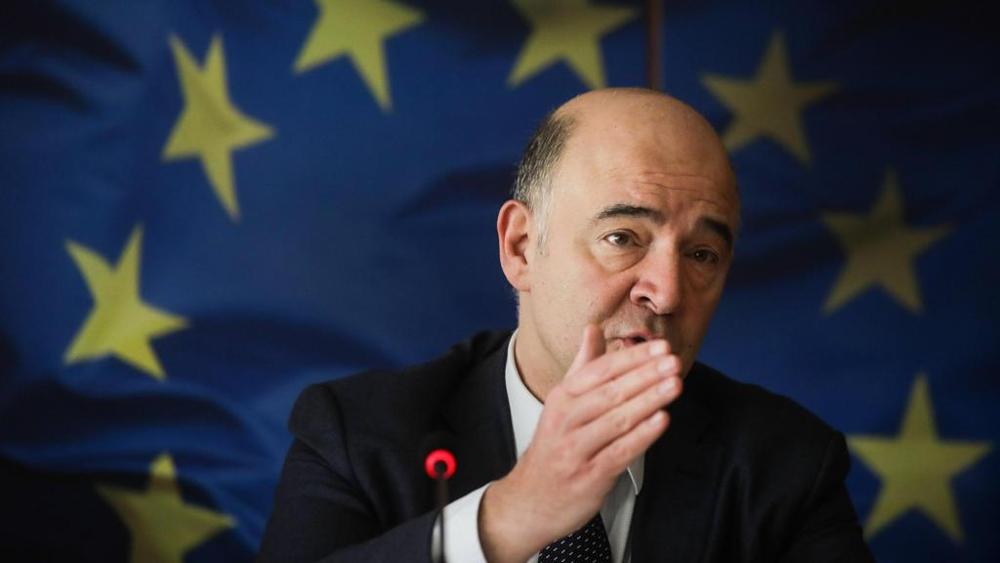 At the forthcoming meeting expected to take place next Thursday, February 15 (the EWG meets the same day), the EU's economic policy chief is expected to put the debt issue at the official negotiating table. Pierre Moscovici, accompanied by the European Commission's head responsible for the Greek programme, Declan Costello.
According to information, the final decisions are not expected before May, whereas the strategical holistic developmental programme of Greek origins that regards the post-August 20-2018 period, when the third bailout programme will wrap up, will not be missed from the talks.
The ones… in charge 
A key element is the linking of the next-period development objectives to the French proposal, which is being discussed jointly with the IMF. On behalf of the Greek side, Deputy minister of finance, George Houliarakis is working on the debt relief issue, while from the European side's perspective, ESM chief Klaus Regling plays a leading role, as well as Hans Vijlbrief, the successor of Thomas Wieser at the head of the EWG. Pierre Moscovice, however is at the helm.
What will the IMF do?
In any case, the IMF is reportedly directly involved in all relevant procedures, but it will not pass any judgement until after the IMF summit in April; if will also wait until after the relevant debates that are expected to take place in Washington come to an end, as well as after the 'placement' of the new German government will have been concluded.  It is worth noting that as long as the IMF participates in the Greek programme, (debt) relief will not be accompanied by some kind of prerequisites, but if the Fund leaves the Greek programme, this will be uncertain.
The Commission's stance
Brussels seem to wish (irrespective of the debt) for a surveillance package that will remain within the limits of the functions of the revised Stability Pact (6 / 2pack) and which… the other European countries that have left the memorandum (their memoranda) addressed. According to sources, "positive measures", such as the minimum wage increase are expected to be part of this framework after the end of the programme…/IBNA
Photo: Pierre Moscovici