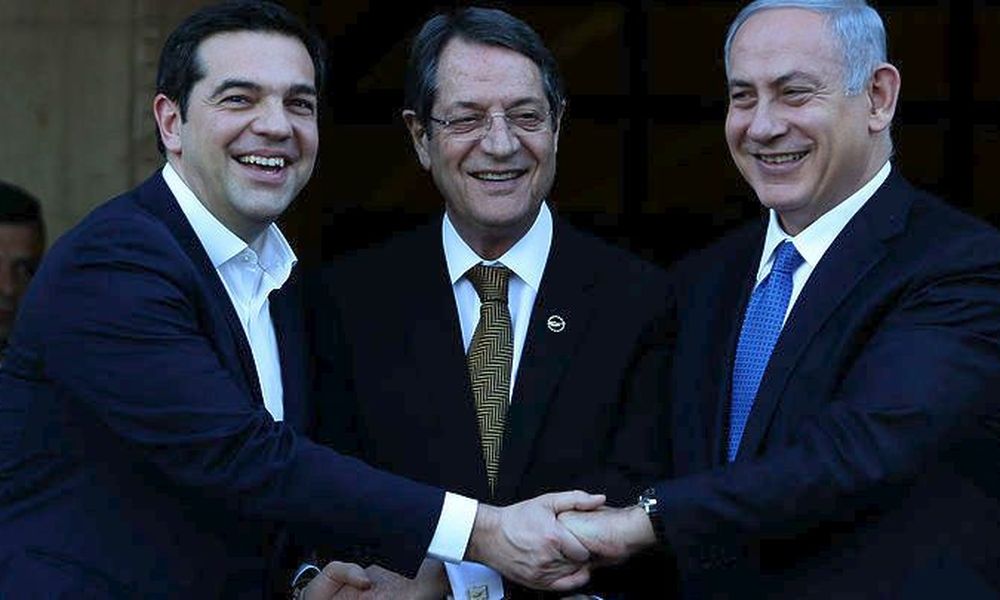 Energy cooperation and the issue of security in the Eastern Mediterranean are expected to be at the heart of the forthcoming tripartite meeting in Jerusalem by Alexis Tsipras, Nicos Anastasiades and Benjamin Netanyahu.
It is reminded US Secretary of State Mike Pompeo will also participate at this meeting.
The US official is expected to hold bilateral separate meetings with the Greek Prime Minister, the Cypriot President and the Israeli President, and then all four will meet and discuss the crucial developments in the Eastern Mediterranean.
As a particularly positive development, the Minister of Foreign Affairs of the Republic of Cyprus, Nicos Christodoulides, described the participation of his American counterpart, Mike Pompeo, as a vote of confidence in the effort to strengthen energy cooperation between the countries of the Eastern Mediterranean.
"Mr. Pompeo will also participate in the next Tripartite (3 + 1) on March 20. It is a very important development, it is a vote of confidence", Nicos Christodoulides has said.
For the "most decisive step since its establishment", speak the Cypriot media, as the sixth tripartite summit of the Cyprus-Greece-Israel leaders to be held on Wednesday in Jerusalem will be "attended by the USA at the level of the Foreign Minister".
Unlike previous Tripartites, which focused on all the issues of cooperation between the three countries, the agenda of this trilateral meeting will dominate energy and security at all levels, taking into account the latest developments in the energy of the Cyprus Exclusive Economic Zone, the processes towards the Egyptian side but also to the Israeli EEZ.
With the strong American interest becoming substantial, it is natural for the four sides to focus on safeguarding activities, both in energy sources and infrastructures that are under study.
The presence of the US will seal, as estimated, the decisions the three leaders will make and will act as a response to the Turkish provocations.
According to information, the declaration following the Greek, Cypriot, Israeli summit, with the participation of the US Secretary of State, would point out that any threats from third countries, a message directed to Ankara, will not be accepted.
Nicosia, however, has managed to secure its interests within the EU, through the adoption of the Common Position by the "28".
The Common Position of the "28" states that: "The EU Calls on Turkey to refrain from such unlawful actions, to which the EU will respond appropriately and in complete sympathy with Cyprus"./ibna