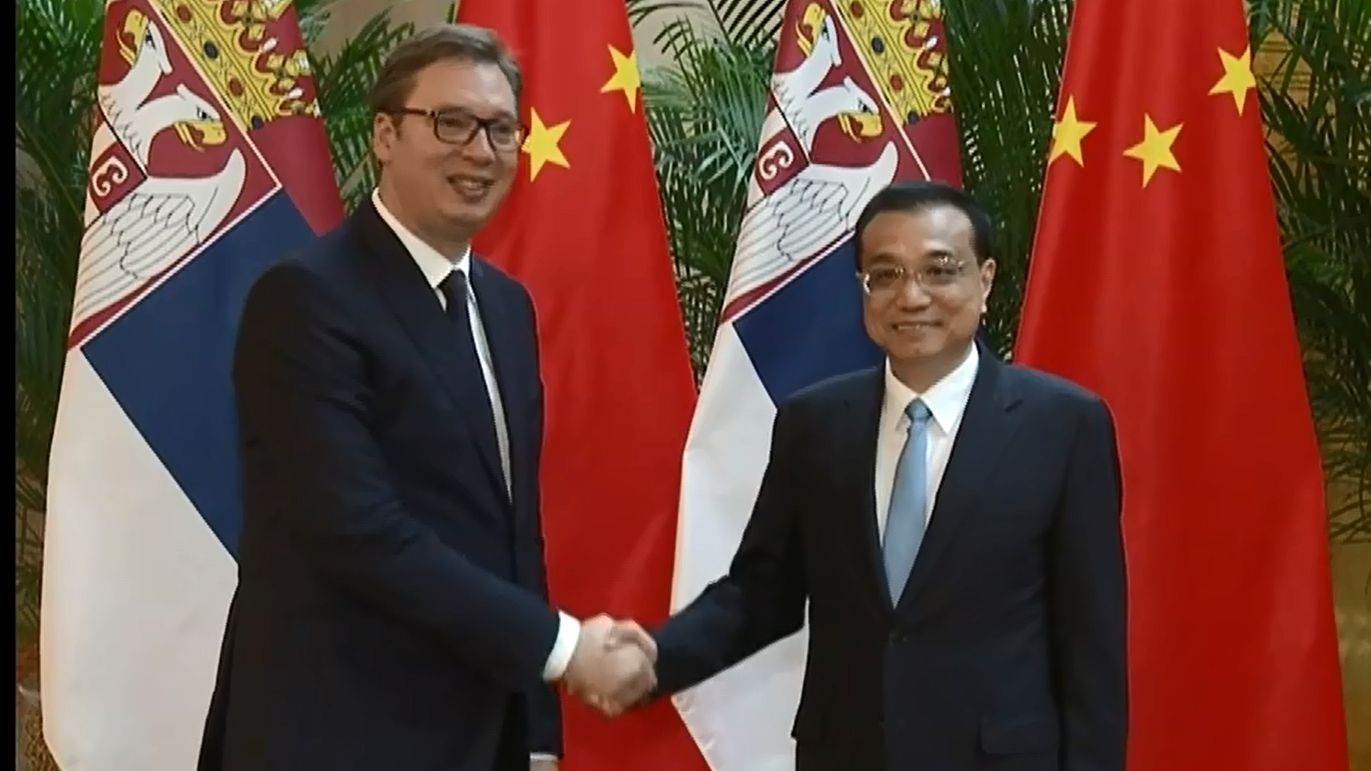 Serbian President Aleksandar Vucic returns from China, where during his three-day visit he has had contacts with political and economic actors, satisfied. China's President Xi Jinping's remark that "relations with Serbia have been raised at strategic partner level" has pinpointed the direction towards which the two countries' co-operation moves.
The Chinese president, at his meeting with Aleksandar Vucic, focused on the need for Serbia to remain open to co-operation with everyone, something that was regarded by Belgrade as a reward for the political, military and economic neutrality of the policy the Serbian political leadership has been following. At the same time, he clearly stated China's support for the territorial integrity of Serbia and assured that Beijing will continue to prevent Pristina from attempting to join the UN Security Council without the consent of Belgrade. Vucic expressed his satisfaction over this attitude, responding that Serbia in turn recognises only one China and will not enter into relations with parts of it that have been cut off (obviously alluding to Taiwan's stance). The Chinese president's reference to the Kosovo issue, although he added nothing new – since Beijing has been expressing the same view for years – is somewhat more important today. This is because a definitive solution to the Kosovo issue is being sought now, given that Pristina looks forward to joining the UN.
Economically wise, Vucic may also be pleased with his contacts with Prime Minister Li Keqiang and Chinese businessmen. A total of eleven deals worth three billion dollars have been signed. The most important one is the RTB-Bor Metal Mining Agreement, regarding the RTB-Bor mine which has been taken over by the Chinese company Zijin Mining Group Company, a strategic partner of the Serbian government, which promised to invest $ 1.4 billion over the next six years. With this agreement, the Serbian government was freed from a financial burden it had carried for decades, with the mines not working properly and the wages of 5500 employees on the shoulders of the state budget.
Another important agreement concerns the construction of a tire factory in Zrenjanin, Northwest Serbia, by the Chinese Shandong Linglong Tire Co, which supplies large car manufacturers in Germany and France. This investment will reach $ 900 million and will be completed by March 2020.
Other agreements include the creation of a Chinese industrial park in Belgrade, the reconstruction of the railway line from Belgrade to Budapest, the E-11 motorway leading to Montenegro, and the Belgrade ring road. Chinese banks have expressed their willingness to finance other infrastructure projects, and, as Vucic said, following a meeting with Chinese bankers, there is a strong chance that funding for the reconstruction of Southern Serbia's rail network will also be approved. The implementation of this project, which also concerns Greece, will allow for the rapid transfer of products arriving in Piraeus to central Europe, and Chinese interest is shown. The Serbian president was pleased with his visit to China. The Chinese side is also satisfied, and, despite the fact that the U.S. economic war and the mistrust with which the EU is dealing with them recently, they have found a way to penetrate Europe….. / IBNA
Main Photo: Serbian president Alexandar Vucic and the Chinese premier Li Keqiang