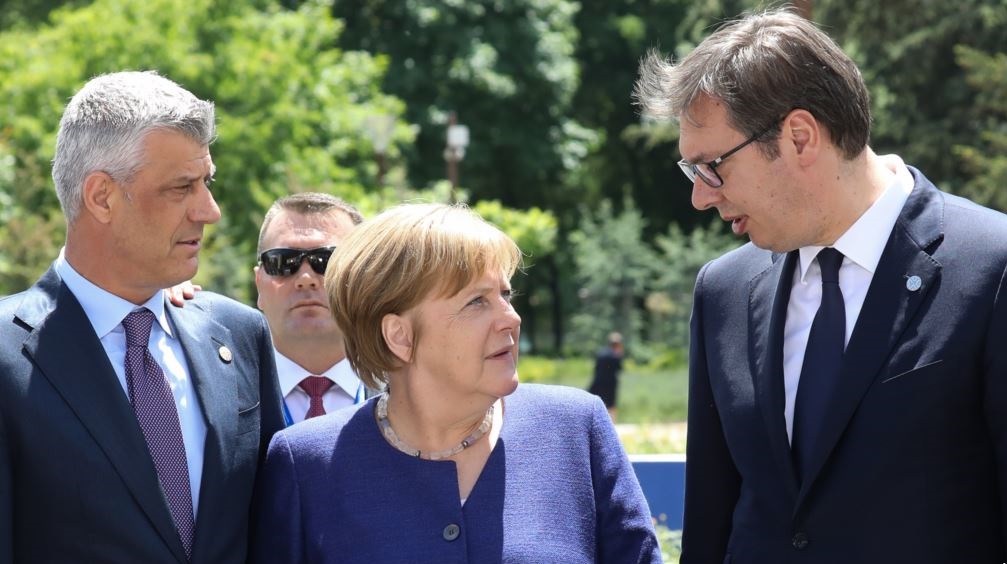 A meeting of Balkan countries is expected to be held in Berlin on April 29 at the invitation of German chancellor Angela Merkel and French president, Emmanuel Macron. This conference will also mark the first meeting between leaders of Kosovo and Serbia since November last year.
The organizers of this conference have not yet given any details about the meeting, but everyone is anxious about the results that it's going to yield in terms of relations between Kosovo and Serbia.
Although media outlets in Pristina and Belgrade suggest that a possible deal will be proposed between Kosovo and Serbia during this meeting, political leaders in Kosovo have denied it.
Kosovo's PM, Ramush Haradinaj said that he has no information about a proposal which may be made during the Berlin conference, while underlining that he does not have a mandate to negotiate a deal with Serbia.
"Parliament has mandated a state delegation to negotiate. I don't see myself as negotiator in this meeting", he said.
Kosovo's president Hashim Thaçi said on Wednesday that "the Berlin conference will further reflect the interest that Germany and France take in Kosovo and the region".
But he also stressed that "based on the consultations that I've had, no deal is expected to be proposed between Kosovo and Serbia". According to him, "there's no hidden agenda behind this meeting".
In Belgrade, Serbian president Aleksandar Vucic said that he expects to face lots of pressure during the Berlin meeting. According to him, Serbia will be asked to recognize Kosovo's independence in exchange of nothing. Vucic said that he expects the talks with Albanian leaders, president Macron and chancellor Merkel to be difficult, however, "I don't see a solution coming out of this meeting".
It's been more than four months now that dialogue between Kosovo and Serbia has been suspended due to the tax hike introduced by PM Haradinaj's government on goods coming from Serbia and some see the Berlin conference as a chance for dialogue between the two countries to resume. /ibna/