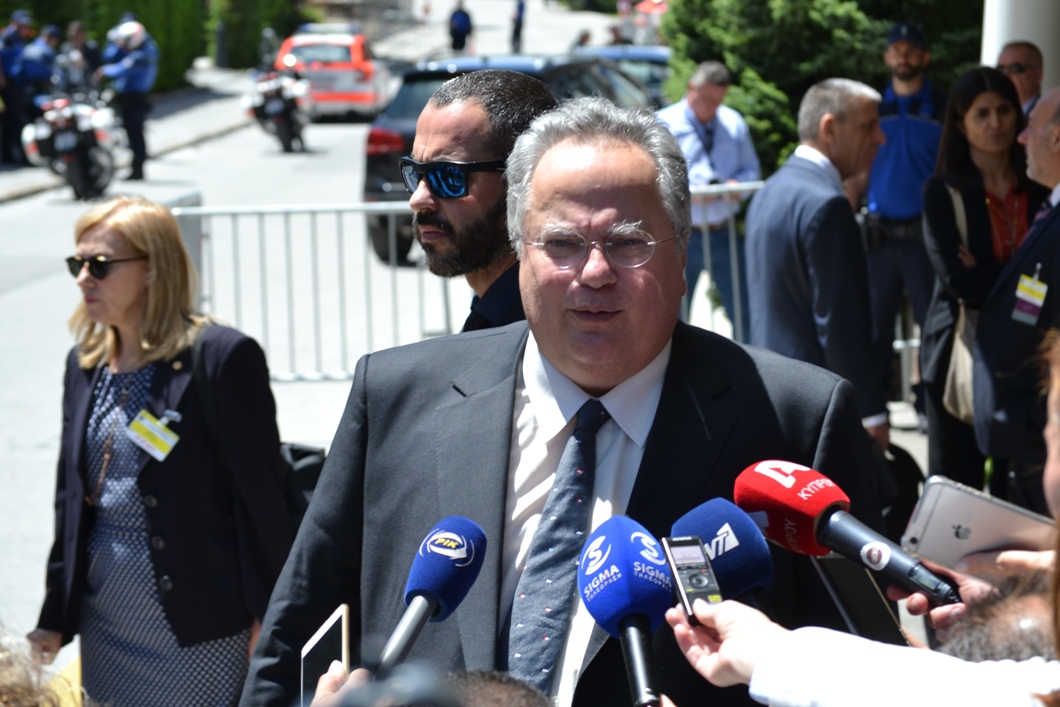 The repeated attempts of UN Special Envoy for the Cyprus issue, Espen Barth Eide, to call the Prime Ministers of the three guarantor countries to Crans-Montana can only be a sign of panic.
Seeing that the game he is playing against the entire Cypriot people will not work out for him, the Norwegian politician discovers ways and practices to remove his big problem from the talks, namely Greek Foreign Minister Nikos Kotzias.
This is not the first time that the UN Special Advisor has tried this. In Geneva, he tried to create a crisis between the Greek and the Greek Cypriot side, with publications on Politico.eu by journalist Sara Stefanini, a specialist according to her CV on energy issues, and a frequent interlocutor of the Norwegian politician at various forums.
This effort, which was also helped by the Greek Cypriot media, fell through and the relations between the two sides were strengthened even more.
Espen Barth Eide is well aware that he cannot handle, never mind manage, Greek Foreign Minister Nikos Kotzias. Since Nikos Kotzias has taken over the Foreign Ministry of Greece, he has sought and succeeded in making the issues of guarantees, security and the withdrawal of Turkish troops from Northern Cyprus the dominant issues in the Cyprus talks, so as to have a just and viable solution to the Cyprus problem.
In Crans-Montana, the Norwegian politician, as always, brought the parties involved to discuss the solution of the Cyprus problem, without any preparation or agreement on key issues of concern to the two communities. He believed he could steer the talks with the presence of the UN GS in the direction he wants, to obtain political benefits for his political career or for those on whose behalf he is constantly exposed, violating any sense of impartiality for a just and viable solution to the Cyprus problem for both communities.
He has also dragged the Turkish and Turkish Cypriot sides into this game, together with GS Antonio Guterres who may not have understood Espen Barth Eide's strange role in the Cyprus issue, which remains unresolved for more than 40 years.
Eide's latest attempt to overcome the Greek Foreign Ministry was the invitation he addressed to the PM of Turkey Binali Yildirim, of Britain Theresa May and of Greece Alexis Tsipras. His aim is to marginalize his only difficult opponent and to overcome the obstacles Nikos Kotzias raises to his unknown pursuits.
The intended arrival of the three Prime Ministers in Switzerland would make sense if there were progress on key issues being negotiated; which all parties involved said there isn't any.
Since the Prime Ministers are the ones who, with their presence and signatures, will seal a possible agreement, what is the purpose of them coming to Crans-Montana, with no evidence pointing to an agreement and with everyone saying that nothing is agreed until everything is agreed.
Antonio Guterres' presence remains constructive and opens a new path for a viable and fair solution to the Cyprus problem, for the benefit of both communities and a peaceful future./IBNA