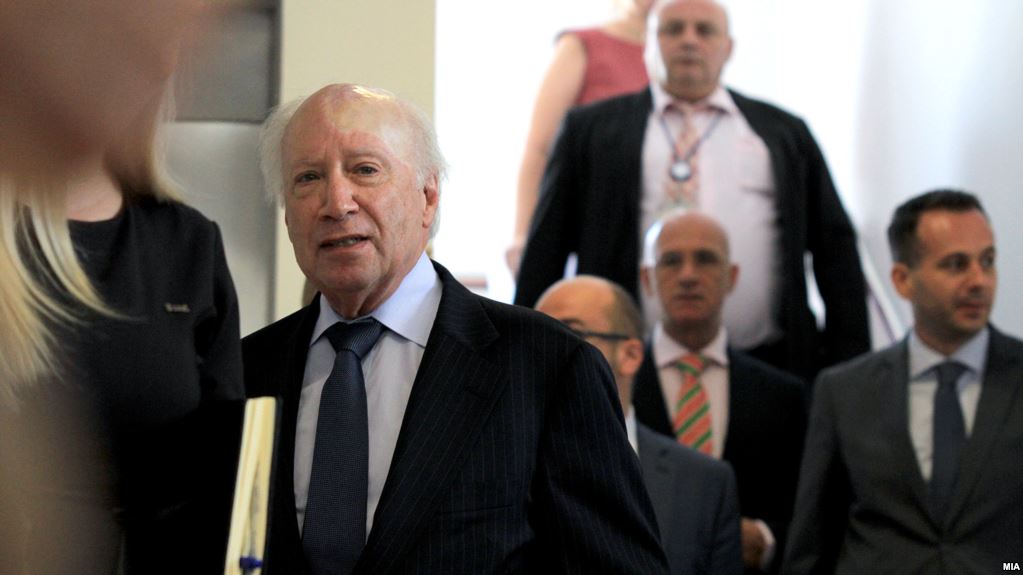 The UN special envoy, Mathew Nimetz has arrived in Skopje today where he will hold discussions with state authorities and political sides regarding the package of proposals regarding the issue of the country's name.
Meanwhile, no details have come out in Skopje in the recent days as to what would be the most acceptable proposal for the new name, while authorities justify this discretion with the fear that the process of talks may be harmed. Meanwhile, the Greek Foreign minister, Nikos Kostzias has recently declared that in the middle of February, Skopje will receive a four points agreement.
Vladimir Bozinovski of the Political Studies Think Tank says that at a time when the sides should negotiate, Greece comes out with an agreement, which, according to the Greek Foreign minister will be submitted in mid February.
"Why should this happen? The sides must negotiate and position themselves in order to reach compromise. Meanwhile, now, it comes out that the Greeks have a proposal which we must accept", Bozinovski says.
Mersel Bilalli, university professor and advisor to PM Zoran Zaev, says that Nimetz's visit could unveil the proposal which will lead to the solution of the name dispute.
"Now I hope that the sides will discuss details which have been agreed in principle", Bilalli says. /balkaneu.com/