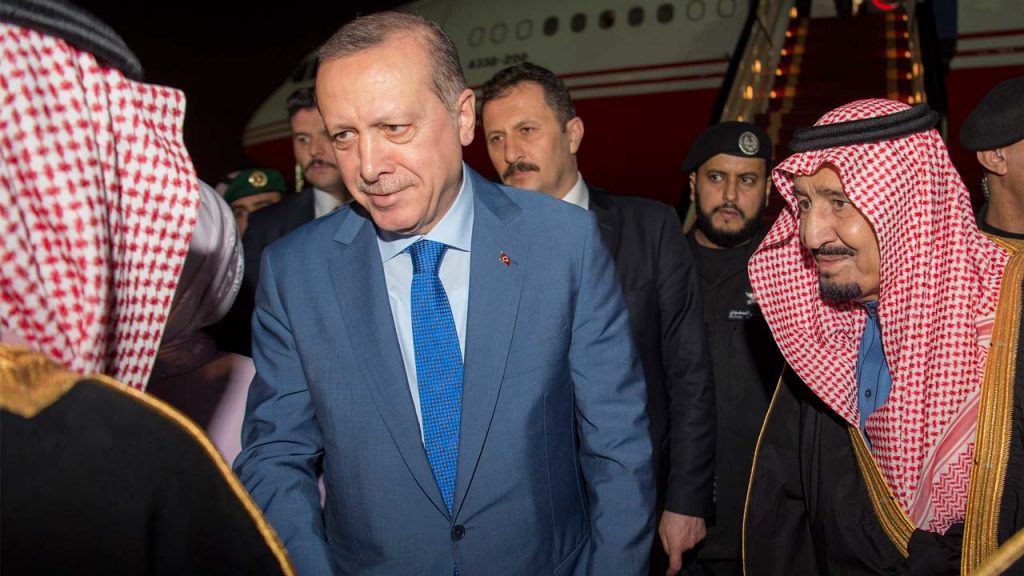 Turkish President Recep Tayip Erdogan is realising an important tour aimed at improving relations with the Gulf countries. The Turkish President is visiting Bahrein, Saudi Arabia and Qatar where he will have meet with the leaders of these countries.
Dozens of entrepreneurs are accompanying Erdogan looking for business opportunities in these countries mainly in the construction sector.
Erdogan visited Bahrain on 12-13 February, on 14-15 he will be in Saudi Arabia and on February 16 he will complete his tour in Qatar.
The Turkish president aims to attract investment to Turkey from these countries mainly in the field of real estate and the government bond market. The Turkish economy needs fresh funds because of stagnation in development.
On the other hand it claims a share of the projects that the Guf countries are preparing. Qatar is preparing to launch infrastructure projects of $200 billion over the next 10 years of which 43% is on infrastructure. In the country nine soccer stadiums will be built for the 2022 World Cup.
Saudi Arabia is also planning large infrastructure works despite its economic problems with its leadership wishing to reduce oil dependancy. Ankara's goal is the direct increase of exports to Riyadh with trade reaching $10 billion dollars.
Ankara is aware of the fact that in Bahrein there are plans to build 20,000 homes.
However politically Erdogan wants to explore the positions of these countries, concerning developments in Syria and future development in the Middle East as well as Iran's influence./ΙΒΝΑ