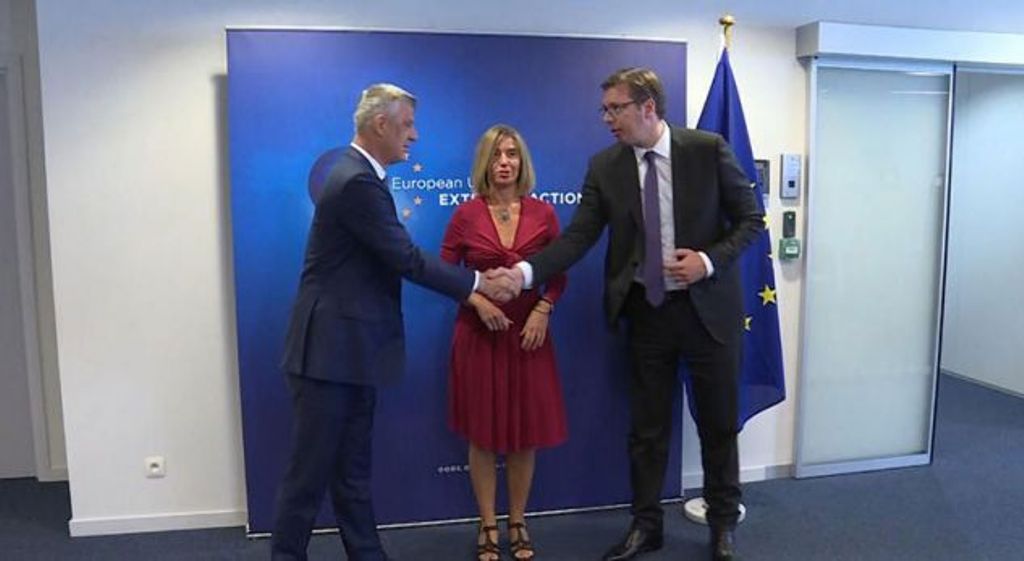 Kosovo Democratic Institute (KDI) has revealed today the results of the opinion poll concerning the final phase of the dialogue between Kosovo and Serbia.
Violeta Haxholli of KDI says that when asked what they expect from the final agreement that will be reached between Kosovo and Serbia, 61% of respondents have declared that they expect this agreement to lead to the recognition of Kosovo by Serbia, 56% expect Kosovo's accession in the UN, 22% expect Kosovo and Serbia to exchange territories, while 25% expect more autonomy for the Serbs of Kosovo.
Based on this opinion poll, Haxholli said that 97% of respondents said that they would agree for this final agreement to lead to Serbia's recognition of Kosovo.
Meanwhile, 91% of the Serb community has declared that they will not accept Kosovo's recognition by Serbia. /ibna/