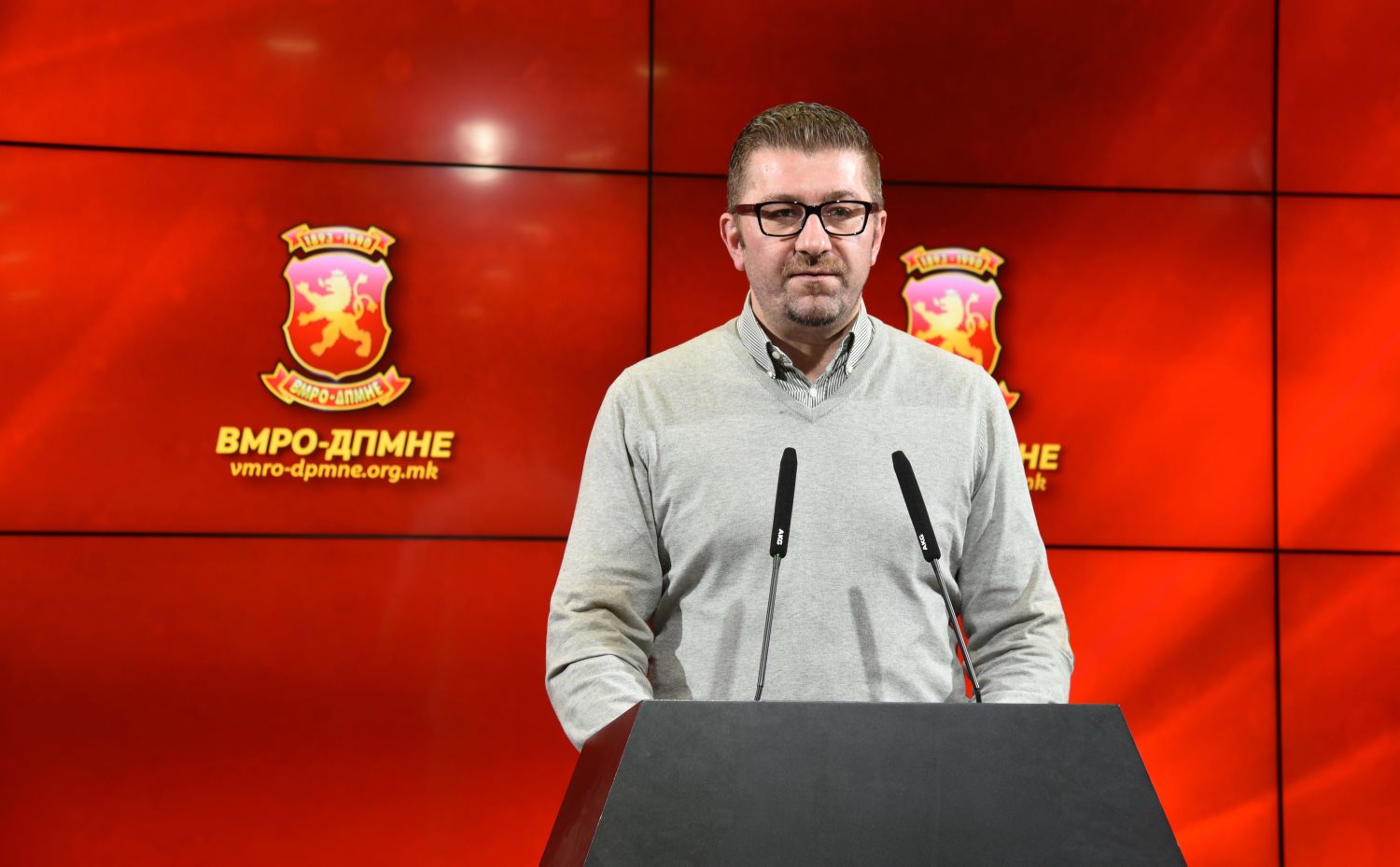 The largest opposition party in FYROM, VMRO-DPMNE has not yet officially declared its position about the September 30 referendum where the country's name will be decided. So far, this party has not yet declared if it will be in favour or against the referendum.
The leader of this party, Hristijan Mickoski has recently declared: "Who am I to tell the people what to do?"
But, some of the senior officials of this party take a different position. The general secretary of VMRO-DPMNE, Petar Bogojevski supports the idea of participating in the referendum, while MP Antonio Milososki has declared that he supports boycott.
University professor Nikola Dujovski says that the opposition does not have a consistent stance. "It will be hard for the head of this party to come up with a stance. VMRO-DPMNE's supporters do not have a leadership to guide them now", Dujovski said.
For political analyst, Xhelal Neziri, VMRO-DPMNE will take a decision which will not damage the holding of the referendum. According to him, this party may encourage voters to vote against the agreement with Greece, but this vote will in fact help to reach the 51% turnout needed for the referendum to be valid.
The referendum on the name will be held on September 30. Voters will decide if they accept the agreement of Prespa and the country's new name "North Macedonia", which will help it become a NATO and EU member. /ibna/