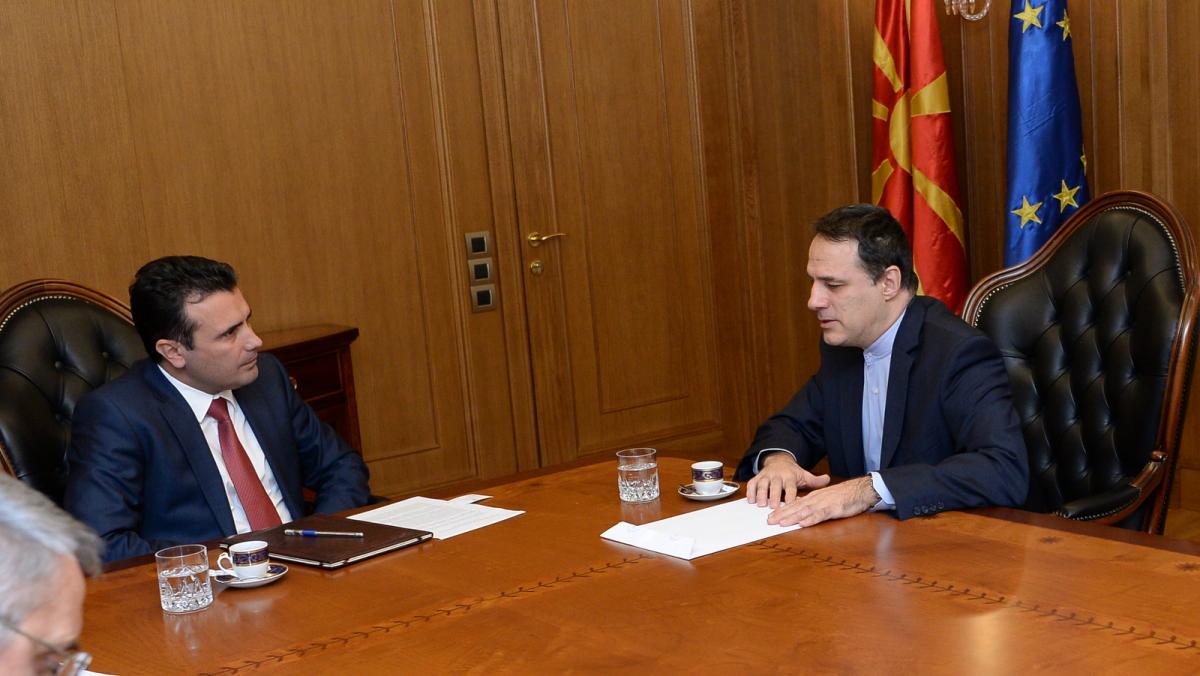 The Romanian presidency of the European Union is facing big challenges, however, as far as FYROM is concerned, there's a positive atmosphere in terms of the reforms and in terms of addressing the criteria for European integration. This is the opinion of the Romanian ambassador to Skopje, Viorel Stanil who presented the priorities of his country during this presidency.
"There are three key priorities for the Romanian presidency of the EU: the Union's activities regarding Western Balkan countries and the Union's enlargement policy, joint security and defence policies and Brexit", Stanil said.
As far as FYROM is concerned, Stanil said that Romania will support the positive decision to launch accession talks.
Deputy PM for European Affairs, Bujar Osmani says that the fact that the EU's presidency is being held by a friendly country in such an important period, is a positive thing.
"I hope that the Romanian presidency will enter the history of our country once we launch the accession talks with the EU", Osmani said.
Meanwhile, EU ambassador to Skopje, Samuel Zbogar said that the government needs continue with the reforms even during the Romanian presidency. /ibna/