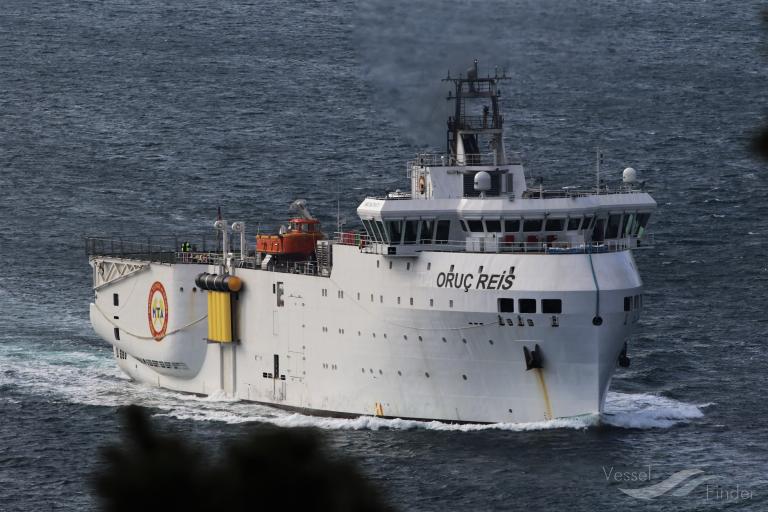 Turkey's Security Council at yet another meeting showed the importance it attaches to the developments around the area of Cyprus, as the communication that was issued referred to Turkey's vital interests in the region.
"In the Eastern Mediterranean, it is essential to continue our resolute stance, which fosters the development of cooperation in order for peace and stability to be kept in the region, and aims to protect our rights and interests, as well as those of the 'TRNC'", is stated in the announcement.
Ankara, in a show off attempt and in response to the drillings launched by Cyprus, has bought and dispatched two drilling rigs to the area of Cyprus as well as the Barbaros research vessel, without paying any attention to the EU communications and sanctions that were announced. Turkish Foreign Minister Mevlut Cavusoglu has declared that Turkey will send another research vessel, Oruc Reis.
Ankara's focus of interest is currently on the region of Cyprus and not on the area south of Kastelorizo. It is there they consider Turkey's energy future, and of course the Cyprus issue's future to be.
According to reports, Ankara neither has plans to investigate or drill in the area between Crete, Rhodes and Kastelorizo, ​neither makes preparations for that to happen any time soon.
At the same time, the plots that are being tendered for their concession in the area of ​​Crete are not located in areas targeted by Ankara, which removes the possibility of tensions occurring in the wider area.
Yet in Cyprus the situation is different, and until a solution formula is found, Ankara's tough stance is expected to continue./ibna