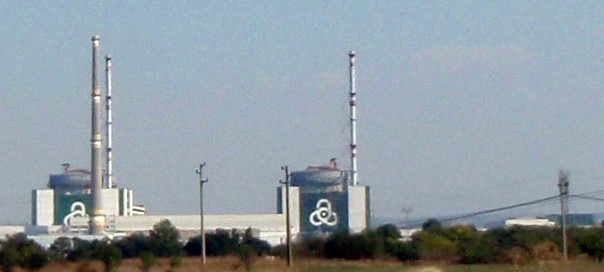 Sofia, April 3, 2015/ Independent Balkan News Agency
By Clive Leviev-Sawyer of The Sofia Globe
US nuclear firm Westinghouse Electric has said that it would continue discussions with Bulgaria on the proposed new nuclear reactor at Kozloduy power plant, despite the deadline to approve a shareholder agreement lapsing earlier this week.
In August 2014, the outgoing Plamen Oresharski administration signed the agreement with Westinghouse to build a new 1000MW reactor at Kozloduy just days before leaving office. The deal was subject to approval by the current Cabinet of Prime Minister Boiko Borissov, but the two sides failed to reach an agreement before the March 31 deadline.
Westinghouse said that talks on the new structure and timeline of the project would continue. "While there is unanimity that the project is clearly attractive in the long-term, the parties believe that different models will need to be considered for deploying the AP1000 technology in the future," Westinghouse Electric CEO Danny Roderick said in a statement.
"Westinghouse is pleased with the cooperation it has developed with [Kozloduy power plant] and in the near term is focused on the immediate and quantifiable improvements of Bulgaria's nuclear generating capacities through the introduction of state-of-the-art Westinghouse technology and global experience," he said.
The key stumbling block was that Bulgaria wants the company to become a shareholder in the project, with a 49 per cent stake, and bring in a proportionate share of the funding to build the new unit. The deal signed last year envisioned Westinghouse building the new reactor – at a base cost of $5.3 billion, although the costs of additional infrastructure and financing expenses would push the total bill to $7.7 billion – and then sell its minority stake back to the state-owned Kozloduy power plant.
Speaking in Parliament earlier this week, Borissov said that the Government could not afford to take on new debt to finance the construction of the reactor.
"Under the proposed framework agreed by the previous government, the Cabinet cannot make the commitment to confirm the contract. Of course, we will continue working with Westinghouse as a partner, but the way the agreement is structured, we cannot commit to it," Borissov said.
Kozloduy currently has two Soviet-made 1000MW reactors in operation, whose life cycle is due to expire this decade, although Sofia wants to extend their operations. Bulgaria shut down four older 440MW reactors at the power plant as a pre-condition to joining the European Union in January 2007.