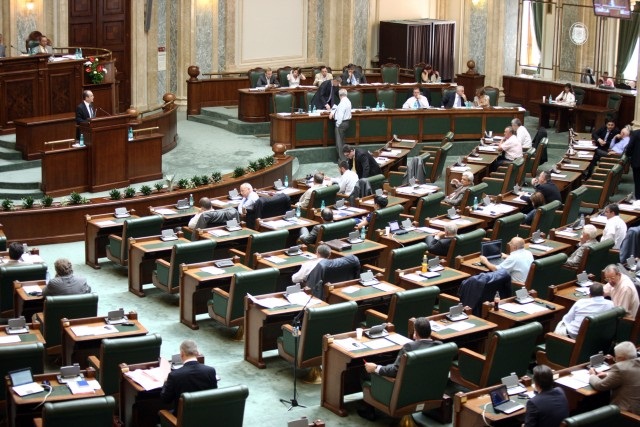 By Daniel Stroe – Bucharest
The US, British the European Commission's representation in Romania have criticized an emergency ordinance passed today by the Romanian Government which allows local elected officials to migrate to another political party, a measure seen as having an electoral scope ahead of the presidential elections this fall.
"We have heard arguments for and against the proposed emergency ordinance related to local officials. We are concerned with its timing. We have in the past expressed concerns about legislating complex issues via emergency ordinances, and believe such measures should be discussed in an open, transparent legislative process that allows for a debate in which all political parties, civil society, and interest groups can freely participate" the US Embassy in Bucharest reacted in a statement.
In its turn, the British Embassy recommended emergency ordinances should be used as rarely as possible, as the Romanian Constitution stipulates. Admitting the law on the status of the local elected officials is an internal matter, "the British Government appreciates legislative changes fall under the competence of the democratically elected Parliament".
A reaction also came from the European Commission's representation in Romania. Angela Filote, the chief of the delegation, pointed out the Commission's report on the Cooperation and Verification Mechanism, the instrument through which Brussels monitors progress made by Romania and Bulgaria in the justice area, have repeatedly shown the risk that emergency ordinances affect the quality of the legislative acts because they are usually passed without prior public debates, which raises questions about transparency.
Speaking today, social-democrat PM Victor Ponta said he assumes the emergency ordinance which he says it would unblock the activity of the local administrations, such as town halls and county councils. In a rewritten form, the ordinance allows local elected officials to move to another party without losing the office, as the current law stipulates.
But the civil society accuses PM Ponta he only seeks to regain majority in the county councils after his former allies, the liberals, quit the ruling coalition and left social-democrats in minority in many such institutions, unable to push their agenda. The move comes about two months before the presidential elections early November in which Ponta is seen as favorite and this is why many say the emergency ordinance is closely related to the PM's presidential hopes. Analysts explained that mayors are crucial in running campaign in the territory and usually, in the countryside, voters are easily electorally oriented by the elected officials.