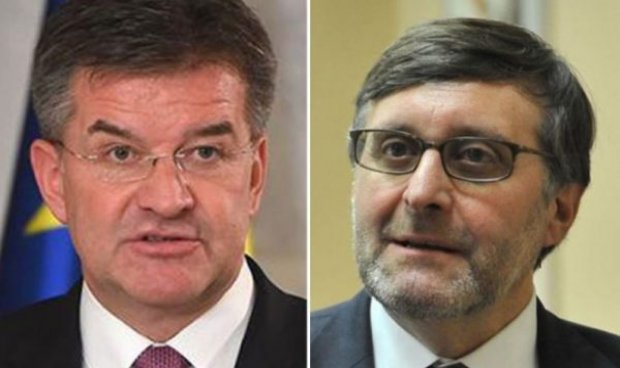 EU Special Envoy for the Kosovo-Serbia Dialogue Miroslav Lajcak and US Deputy Secretary of State Matthew Palmer, took part in a teleconference titled "Balkan Dialogues", organized by Concordia, the East-West Institute (EWI) and the Political Excellence Institute in Belgrade (BFPE).
The two officials, one from the EU and one from the US, noted that both the European Union and the US are not rivals and have the same goals and vision for the Western Balkans region.
Matthew Palmer stressed that the United States will remain committed to the region to achieve its ultimate goal, the normalization of relations between Pristina and Belgrade.
"We have common goals and a common vision for the Western Balkans and we are partners in this", Palmer said.
He emphasized that the United States and the European Union were working together in the region, not just on the Serbia and Kosovo issue, recalling the agreement in Mostar that allowed citizens to go to the polls for the first time in many years, which, as he said would not have been possible without close cooperation and partnership between the United States and the European Union, as well as the June agreement in Albania, where it opened up the possibility of an electoral system reform.
Palmer noted that the unity of the EU and the US is important, but also that in the past the problem was that there were different voices within the Union itself, which showed that the EU was divided.
Lajcak, for his part, agreed with Palmer that the United States and the European Union were not rivals, but that they had always been partners and that good things had been achieved in the Balkans in recent years due to co-operation between the EU and the United States.
Lajcak went on to say that he was neither happy nor unhappy that the meeting between representatives of Belgrade and Pristina did not take place in Washington on June 27, of which he added that he had heard a lot, from being a historic meeting to a meeting that would only concern the economy.
Lajcak pointed out that the dialogue has no alternative and that there is no one who believes that the status quo is good, neither for Belgrade nor for Pristina./ibna