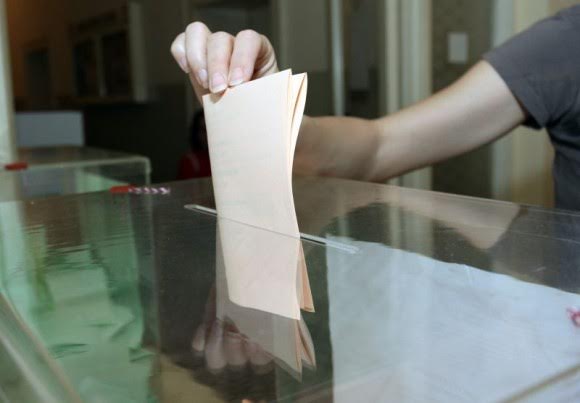 Pristina, 19 January 2016/Independent Balkan News Agency
By Elton Tota
Kosovo is expected to be the third Balkan country which may hold early general elections within 2016 due to the political crisis in the country.
In FYROM, 24 April has been confirmed as the date for the early elections, while on Sunday, the Prime Minister of Serbia, Aleksandar Vucic, also delivered a statement saying that Serbia will head toward elections.
Although prime minister Isa Mustafa has reiterated the fact that there will not be early elections and the government doesn't intend to resign, analysts in Kosovo say that the political crisis in Kosovo and the insistence of the united opposition have increased chances for possible early elections.
Analyst Halil Matoshi told IBNA that the elections in other countries will also be reflected in Kosovo.
"First of all, it seems that the entire Western Balkan will hold early elections this year (Skopje, Belgrade and Pristina), because the political dynamics influenced by the crisis of the legitimacy of power are moving faster than the political elites. Thus, indirectly, the political situation in one Balkan country is reflected on the others, due to the cross ethnic problems which are not yet solved", Matoshi says.
According to him, Kosovo may head to elections due to two crucial factors.
"First of all, failure to elect the president of the country [in February] will automatically lead to early elections and secondly, the crisis of legitimacy and the aggressive protests of the opposition, may lead the country to elections in the period from September until November of this year. Now, almost all political parties, majority and opposition are convinced that the early elections alone are the key to the solution of the political crisis as the only political legal instrument in a democracy", he says.
Analyst Shkelzen Dakaj told IBNA that the early elections in Kosovo will be unavoidable.
"The ratification of the agreement with Holland about the headquarters of the Special Tribunal is expected to cause tension in parliament and outside of it. This, due to the fact that there are big differences between the majority and opposition as far as the creation of this tribunal is concerned. There will also be protests against the Association of Serb Communes and Demarcation with Montenegro. Under these circumstances, the political crisis will deepen. I don't see any other way out besides parliamentary elections", he says.
According to him, the fact that Serbia will hold early elections, will have a bigger impact in Kosovo now.
Experts of political affairs in the country, Milazim Krasniqi declared that early elections in Serbia will lead the EU to ask for fresh elections in Kosovo.
He says that the EU will do this for its own needs, as it needs new teams with a new mandate for the next dialogue and for the future process of integration.
According to Krasniqi, early elections are expected to be held once the Special Tribunal is made functional, at the start of summer or in Autumn. /ibna/