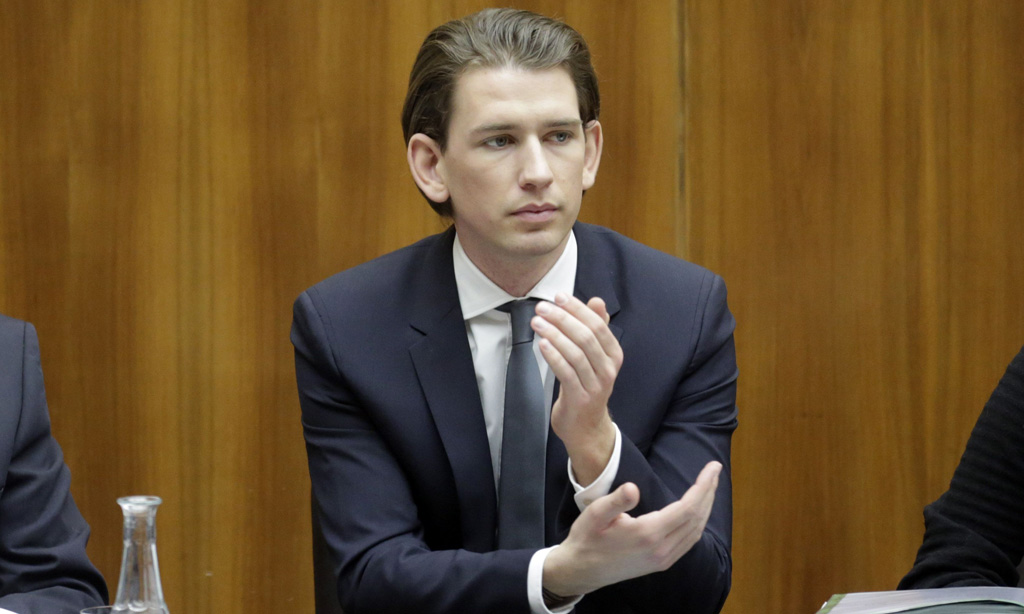 By Milos Mitrovic – Belgrade
"After I have been appointed for Foreign Minister in December, I wanted to visit Serbia and other Western Balkan countries in order to demonstrate where my priorities are. Austria is convinced that European  project is incomplete without Western Balkan, and therefore we strongly support European perspective in the region", Austrian Foreign Minister Sebastian Kurz said on the eve of his visit to Belgrade.
In the interview for "Danas" daily Kurz stated that his regional tour would  represent the confirmation of the pro-European position of Austria. Kurz will visit Belgrade on Wednesday and Pristina on Thursday.
When asked whether the early elections in Serbia on March 16 may affect  the country's path toward the EU, Austrian Foreign Minister said he believes that "all relevant political forces in Serbia have to be firmly committed to further approach to EU … Not because this is in our interest, but in the interest of Serbian people". "I am glad to notice that the consensus for the European future of Serbia is now wider than ever".
Kurz said that 2013 Brussels Agreement on the normalization of the relations between Belgrade and Pristina "was true accomplishment". The agreement was  "win-win" solution and "has paved the way for the start of EU-Serbia accession negotiations", Austrian minister explained.
"It's up to next Serbian government to define its priorities. However, with regard to European path it is clear that the reform process should be continued with renewed energy as well as the dialogue with Pristina and its implementation".
"Despite the electoral campaign in Serbia, prime ministers (of Serbia and Kosovo) keep discussing in Brussels. This is positive sign and their decisions have to be adequately implemented. I am certain that this trend will continue, regardless whether new or old actors will participate in the next government", Sebastian Kurz stressed.
With regard to expectations of Serbian officials that country will join the EU in 2020, Kurz said that "it's always difficult to determine the European enlargement time-line because accession negotiations are complex and depend on many factors".
"In the case of Serbia, it includes great challenge which is normalization of the relations with Kosovo. Nevertheless, it is important that tangible perspective exists and I hope this will encourage Serbia to carry on it's reform course", Austrian FM concluded.