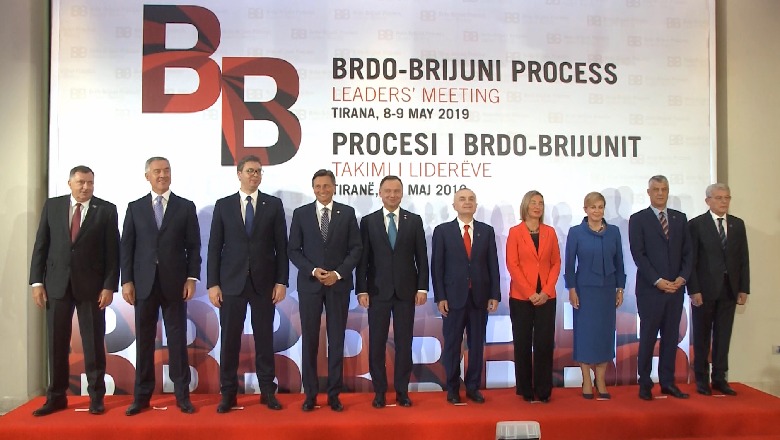 Western Balkan leaders have met today in Tirana for the Brdo-Brijun summit. This meeting is being hosted by the country's president, Ilir Meta.
Polish president, Andrzej Duda and the head of EU foreign policy, Federica Mogherini are this summit's guest of honors.
This summit, which also coincides with Europe Day, aims at conveying an important political message regarding the joint aspiration of the region to become part of the European Union.
This initiative has also acted as an important forum to promote dialogue, cooperation, strengthen security and stability and also offer support for European and Euro-Atlantic processes.
At the end of this process, leaders will approve a document with all the conclusions of the meeting.
Incident during the photo shoot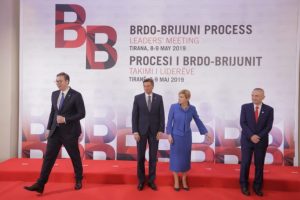 During today's summit, the Serb president has done something quite unusual. At the moment  he entered the summit, after meeting the host of this meeting, president Meta, Vucic refused the joint photo that the host shot with all other Balkan leaders and left.
According to him, Albanians had provoked him following the declaration made by the president of Kosovo, Hashim Thaci and Prime Minister of Albania, Edi Rama's that "an Albanian space without frontiers will be created and under the Euro-Atlantic umbrella". /ibna/