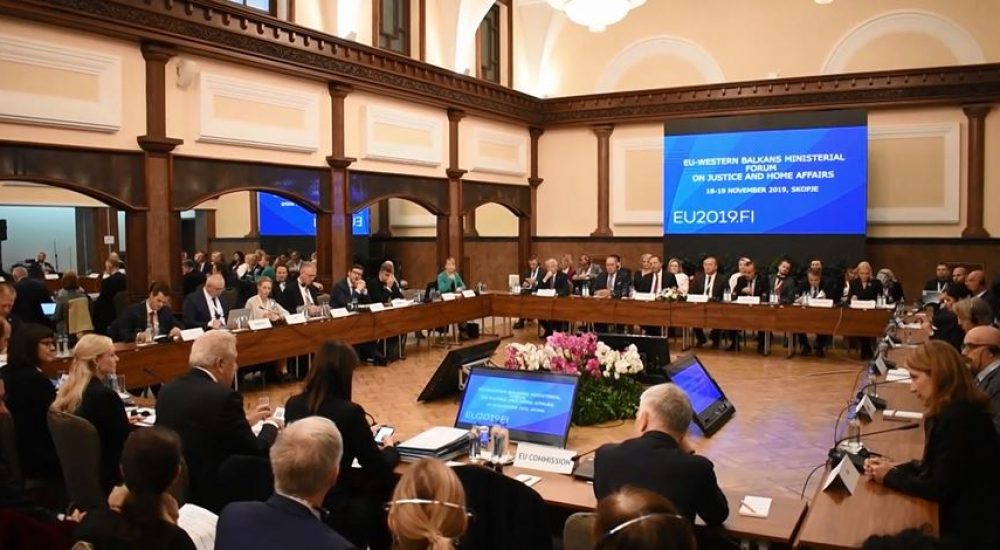 The EU and Western Balkan justice and home affairs ministers discussed security and the legal system, migration, the fight against refugee trafficking and the fight against organized crime in Skopje at the two-day Western Balkan Justice and Home Affairs ministerial forum.
Protection, nutrition and adequate accommodation of refugees and migrants is one of the top priorities in the European Union's migration policy. In this regard, it financially supports the Western Balkan countries with EUR 390 million, said EU Commissioner for Internal Affairs Dimitris Avramopoulos.
"We must ensure that all migrants and refugees are accommodated in facilities suitable for that purpose. This is a top priority and that's why we work with partners in the region to strengthen their reception capacities and their asylum systems", Avramopoulos said.
North Macedonia has two transit centers for migrants. There is no need for additional ones because there are no announcements of larger migration waves, such as the one in 2015, said Interior Minister Oliver Spasovski.
The Western Balkan countries and the EU in this two-day meeting agreed on a common response to other common challenges, such as terrorism, crime, corruption, trafficking. Finland as the forum's sponsor expressed clear support for the enlargement process of the Union.
"EU enlargement is a tool to promote stability, peace and prosperity in Europe. The future of the Western Balkan countries is within the European Union. However, all membership criteria must be met, especially the rule of law reforms", Finnish Interior Minister Maria Ohisalo said.
The forum ended with the signing of co-operation agreements, making Commissioner Avramopoulos the most successful of the last six./ibna