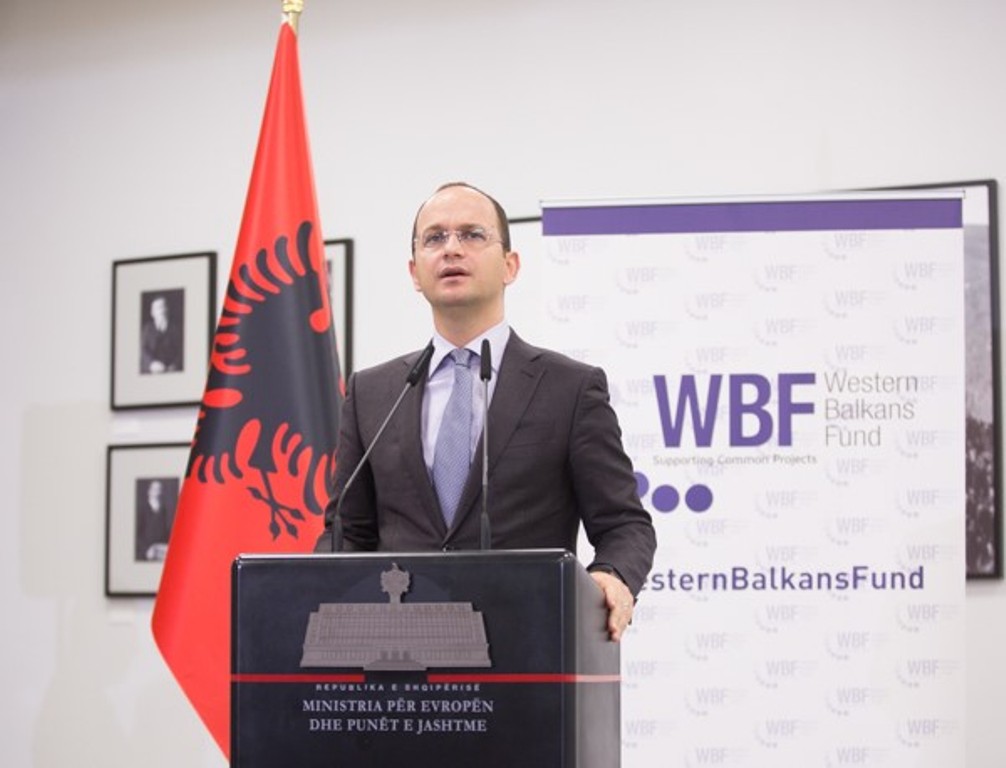 Western Balkan Fund presented today in Tirana its first call for proposals on regional projects. Through this activity, the Fund informed civil society and NGOs in Albania to propose projects which would connect organizations from Western Balkan countries operating in culture, educational and scientific exchange and sustainable development.
On his part, Albania's minister for Europe and Foreign Affairs, Ditmir Bushati thanked the Visegrad countries for their assistance in this process and the ambassadors of Western Balkan countries too, with which Albania has collaborated for the creation of this incentive.
"I would like to encourage the heads of this fund, the secretariat, which has experts from all Western Balkan countries for a closer cooperation with another regional incentive RYCO (Regional Youth Cooperation Center), another incentive which groups countries of the Western Balka", Bushati said.
Meanwhile, after Tirana, the Fund will continue with its presentations in Skopje, Pristina, Porgorica, Sarajevo and Belgrade.
Let us recall that the Western Balkan Fund is an intergovernmental organization set up by Bosnia and Herzegovina, Kosovo, FYROM, Montenegro and Serbia.
This is the first regional organization based in Tirana and the scope of the projects is to promote joint values between citizens, civil society and institutions of the region, by strengthening cooperation and contacts between people in Western Balkans. /balkaneu.com/