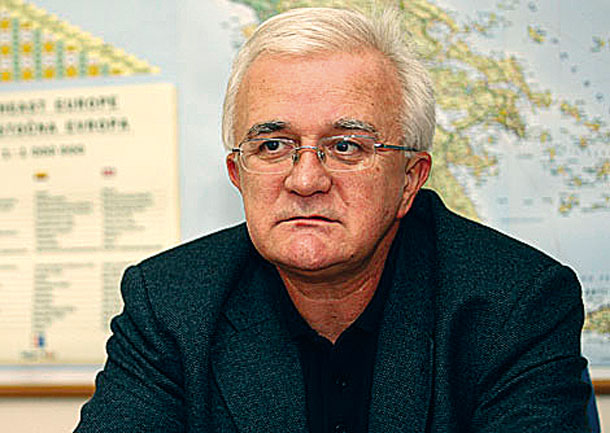 By Miloš Mitrović – Belgrade
Although the continuation of political negotiations between Belgrade and Priština has been postponed for the period after the November local elections in Kosovo, prime minister of Serbia Ivica Dačić and his counterpart Hašim Tači would meet European Union High Representative Catherine Ashton in Brussels later on Monday
Priština authorities recently banned Dačić to participate at the electoral campaign in Štrpce. Dačić has promptly informed EU, which is mediator in Belgrade-Priština talks, he would not accept further negotiations due to decision of Priština. However, political analyst and leader of the party Active Serbia Dušan Janjić said that participants in negotiations "have much more important problems".
"At the meeting with Lady Ashton, all opened issues with regard to Brussels agreement implementation would be discussed", Janjić told Belgrade's "Danas" daily. Last week, the "dramatics" created by Belgrade officials concerning the Dačić`s visit ban, made an impression that there were no so much problems in negotiations, Janjić suggested. Brussels agreement on normalization of the relations between Belgrade and Priština had been initialed by Dačić and Tači in April.
According to Janjić, "until now, there has not been one single example in Europe and in the world either, that some particular government fully supported one list at the local elections mobilizing all ruling parties, media and the budget", alluding to Belgrade's support to "Serbian Civic Initiative" that would participate at the polls on November 3rd. Serbian political representatives are sharply divided over the elections. Belgrade is strongly striving for high turnout of the local Serbs. On the other hand, numerous Serbian leaders in Northern Kosovo have decided to boycott the elections considering the participation as a recognition of Kosovo`s independence.
The success of the elections is among the preconditions for the start of Serbia-EU accession negotiations which is planned for "at last in January".
Janjić recalled both that deadline for the Brussels agreement implementation is the end of this year and that "international community does not want to postpone general elections in Kosovo which are to be called in May of 2014". He didn't excluded the possibility that Western countries would unilaterally implement the agreement timely, rather than Belgrade. "West is getting even more nervous because the moment for signing the frame agreement between Belgrade and Priština is approaching; at the same time, the disputes with regard to local elections are not settled".