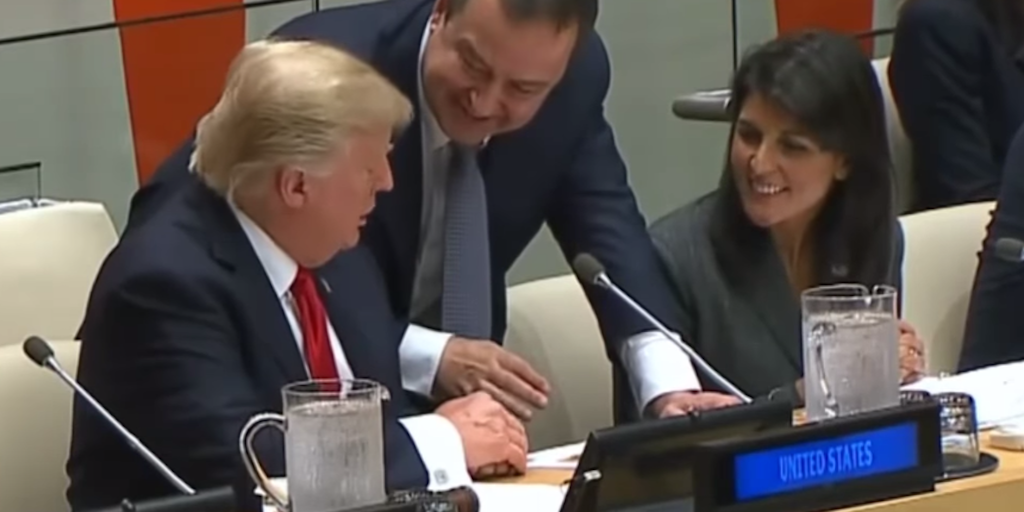 Serbian Foreign minister, Ivica Dacic has recently said that western powers are not friends of Serbia, provoking strong reactions of some media and opposition. "If I have harmed Serbia, I should be dismissed; but I still think so, and I am convinced that 90 percent of our people share my opinion", Dacic said in an interview.
The Foreign minister has underlined that "there are no friendships in politics". He singled out the issue of Kosovo as the cornerstone which makes the difference between "friends" and "partners". "We should co-operate with everybody, we should be partners and seek common interests; however, there is a big difference between friends and those which are always the friends of Kosovo", Dacic told Blic daily.
He did not specify who are (the) "friends" of Serbia.
At the same time, Dacic stressed that "big western powers have been directly opposing the Serbian interests by supporting one side, mainly the side of Kosovo". "We had the situation in which Britain had been asking and begging president Vucic (Aleksandar) that Serbia should vote for their (British) judge in the International court of Justice; simultaneously, their representative in New York (at the UN) has been demanding the cancellation of the Security Council sessions on Kosovo", Dacic said.
Dacic also said that the U.S. has demanded from Serbia to support the American resolution, in the UN, on Jerusalem. "At the same time their (American) representative in the UN, Nicky Haley ,was at the reception in the premises of Kosovo's mission in the UN… despite the claims that she allegedly does not attend receptions; and there, she said that the U.S. will do everything to help Kosovo to become a UN member", Dacic explained.
According to Dacic, Serbian officials should not discuss "with the bureaucrats" from the foreign ministries of the western countries "but rather with the leaders of these countries". "And I told that to Trump and Tillerson", Dacic said, alluding to the U.S. president Donald Trump and secretary of state Rex Tillerson.
"For the first time in the history of international relations they (western countries) have not common interests with the Serbian people. And I said that in Washington, Paris and London. And it's not just their fault; we are also responsible because we have failed to find the common language with them", Dacic concluded…/IBNA
Photo: United States president Donald Trump, Serbian foreign minister Ivica Dacic and US ambassador in United Nations Nicky Halley at the UN General Assembly session in New York, September 19, 2017