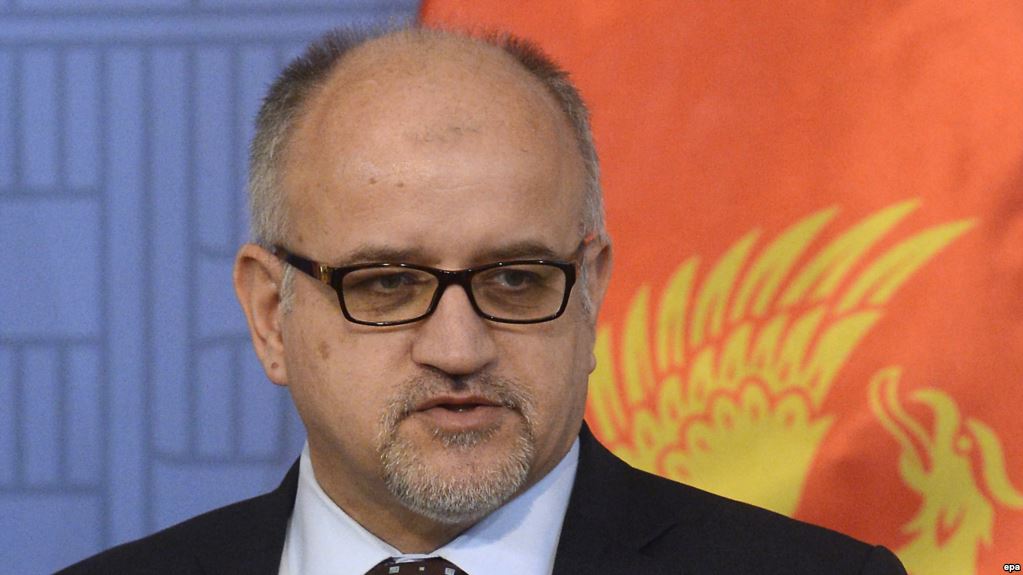 Montenegro and its importance in the stability of Western Balkans due to its "commitment to peace and security" and the fact that it maintains good neighbourly relations were among the positive comments heard by US Assistant Secretary of State for European and Eurasian Affairs Wess Mitchell who met with the Montenegrin Foreign Minister Srđan Darmanović met in Washington.
Michell took office in October 2017 so, Darmanović got the chance to congratulate, "hopeful that the strategic, partnership and friendly relations between the two countries will be further strengthened in the time to come. He pointed out that, as a new and responsible member of the Alliance, Montenegro wants to contribute to resolving security and other challenges facing the Western Balkans", reads the official web page of the Government of Montenegro.
Photo: Wess Mitchell with Srđan Darmanović, Government of Montenegro
Since bonding more is one of the core aims of Western Balkan states, Montenegro's FM underlined that "next year's Montenegrin presidency of the US-Adriatic Charter will be taking place in the spirit of boosting regional cooperation."
Current regional developments were among the topics of the meeting's agenda as well as the EU accession progress of the country.
"US Assistant Secretary of State Wess Mitchell congratulated the Government of Montenegro on its efforts and a very dedicated work that resulted in NATO membership, stressing that Montenegro is a model for the countries of the region when it comes to its commitment to peace and security and maintaining good neighbourly relations. He noted that Montenegro's membership in NATO is a historic turning point for security in the Western Balkans, hopeful that Montenegro will continue to play a leading role in advancing the political and security architecture of the region."
While in Washington, Darmanović met and spoke with Senator Christopher Marphy, too.
The Montenegrin FM stressed how meaningful and needed the active role of the U. S. of A. is in the Western Balkans, both security and reform ("on the road to EU") wise…/IBNA
Main Photo: EPA