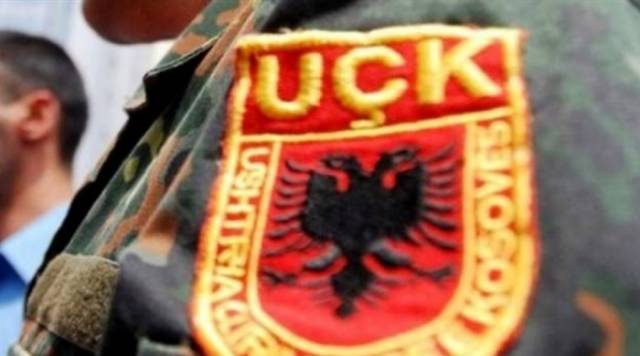 Pristina, July 8, 2014/Independent Balkan News Agency
By Elton Tota
KLA War Veterans Organization has issued a press statement as a reaction to the recent events in FYR Macedonia, by supporting the continuation of protests in FYROM and in the embassies of this state everywhere in the world.
The Organization has also expressed its readiness to help in order to put an end to what they call a Slav repression.
According to them, the unsuccessful repression for the submission of the great Albanian soul, continues on the 21st century, culminating with the recent "Monstra" trial, where without any proof, six Albanian young men were sentenced to life imprisonment.
According to the veterans' organization, all of this has been enabled through the intervention of the Serb state, backed by chauvinist prosecutors and judges who want to ban Albanians from their lands.
"By closely following the situation, KLA War Veterans Organization demands: a retrial of the "Monstra" case with international monitors, authorities of Kosovo must not extradite the two youths of this group who are in the prisons of Kosovo; it invites the government of Albania and Kosovo to coordinate with the Albanian political-social factors in FYROM, in order to have a national strategy which is lacking; it encourages the continuation of protests in FYROM and embassies of the artificial "Macedonian" state everywhere in the world", reads the statement.
The veterans' organization also "encourages protests not to be restricted by Albanian political parties, but also by the Macedonian chauvinists and their anti-Albanian structures and expresses its readiness to help with all of its capacities, the brothers in FYROM, in order to put an end to Slav repression once and for all".
"The Organization will soon inform the veterans and our freedom loving people of Kosovo on the actions that will be taken about this situation", reads the statement. /ibna/