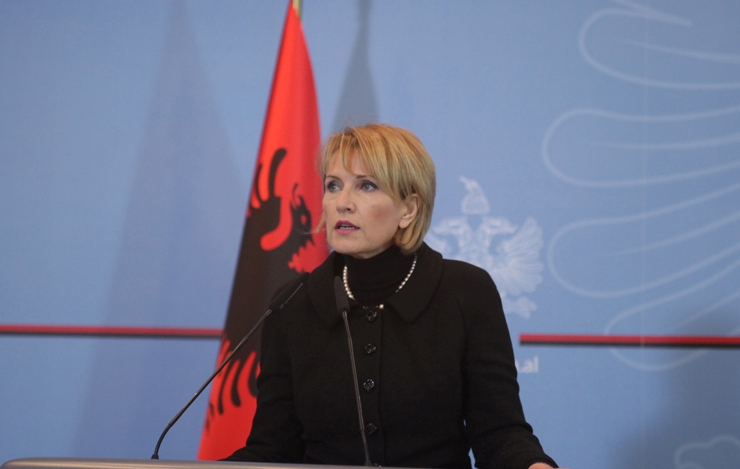 Tirana, October 20, 2014/Independent Balkan News Agency
Albanian Minister of Defence, Mimi Kodheli rejected rumors that Albania is part of the Euro-Asian Summit in Milan.
She said that the Democratic Party lies, as there's nothing true, adding that opposition neither hears, nor it sees when there's good news.
"My Office is preparing a lawsuit against the Italian newspaper 'Corriere della Sera' about this news story. Albania is not part of that summit. The Summit which is being held in Milan, Italy, only includes EU member countries", said Kodheli.
DP: The summit was abandoned to go to the casino
By declaring that the Albanian delegation had abandoned the proceedings of the Euro-Asian Summit to go to the casino, the Democratic Party declared that this is arrogance on the part of the government.
"Authorities in Tirana have been involved in an unprecedented scandal. In the Euro-Asian Summit being held in Milan, with the participation of 53 countries and many world leaders such as Chancellor Merkel, Italian President Napoletano, Chinese PM, etc, the Albanian delegation led by the Minister of Defense, Mimi Kodheli, has boycotted the proceedings to go to the casinos of Sanremo", said the spokeswoman of the Democratratic Party, Oriela Nebiaj.
She added that the news story was published by the most prestigious Italian media such as daily "Correiere della Sera".
"Corriere della Sera reported that a good part of the Albanian delegation went to Liguria, not to see the sea, but Sanremo's casino", said Nebiaj.
The spokeswoman of the Democratic Party says that this party denounces this serious scandal and considers the behavior of the Albanian delegation as irresponsible. "The boycott of the proceedings of this important summit to go to a casino, shows the arrogance of the government, which knows no official ethic. This scandal comes after the disappearance of prime minister Rama a week ago abroad, where he did not make transparency as to where he went and who he met. The Democratic Party calls on the public opinion and Albanian citizens to condemn this act of the officials of the Albanian government", said Nebiaj. /ibna/