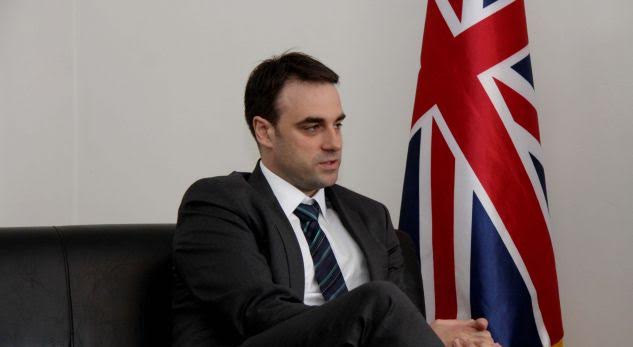 Ambassador of Great Britain in Kosovo, Ruairi O'Connell has declared during the opening of the Fight Against Corruption Week in Kosovo, that corruption and nepotism must be fought.
O'Connell also said that nobody must be offered a job just because he has strong family ties.
"Professionalism is what is required from society and more work must be done in this aspect".
"Therefore, British government has supported a project that helps the government to offer procurements based on merit and not nepotism", he said.
O'Connel said that all the other ambassadors are aware of the corruption that exists in Kosovo.
"The presence of the ambassadors here shows that we are interested and concerned about the level of corruption". /balkaneu.com/