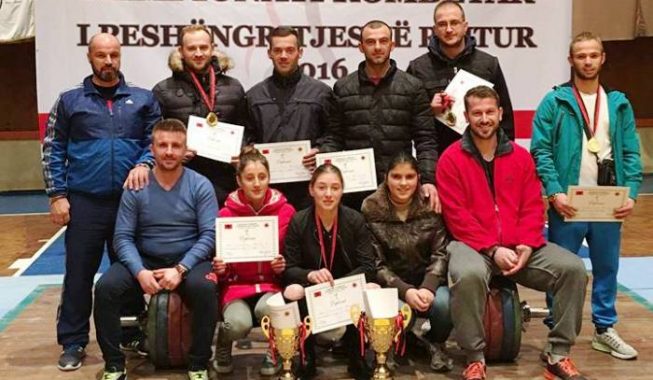 The National Weightlifting Championship this year for both men and women, was won by Tirana club.
Thus, Tirana has been announced a double champion in weightlifting.
The national championship was held in Durres. International champions in weightlifting such as Romela Begaj and Daniel Godelli, who have been suspended for two years, also made their combeack. Begaj and Godelli had been penalized by the World Association of Weightlifting after they resulted positive in their anti-doping analysis following the 2014 World Championship in Kazakhstan. Begaj made a strong comeback resulting a champion in the 63 kg category. She has lifted 85 kg in the snatch style and 105 kg in the clean and jerk style. Begaj was also announced the best sportswoman of the championship.
Briken Calja was reconfirmed with his results in this championship. He ranked fifth in the 2016 Rio Olympic Games. /balkaneu.com/