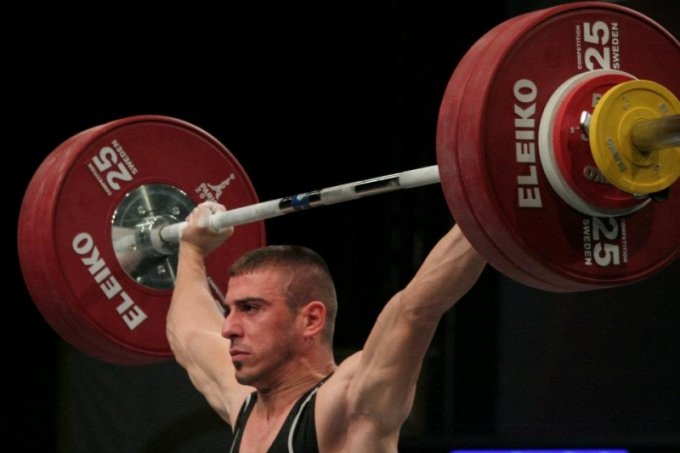 The young Albanian wins gold medal in Snatch and Clean and Jerk
Tirana, November 13, 2014/Independent Balkan News Agency
An important achievement for Albanian sport in the world arena, after a talent has managed to win gold medals in Snatch and Clean and Jerk.
Daniel Godelli has won two gold medals in the World Weight Lifting Championship taking place in Almati, Kazakhstan, thus being announced champion in the 77 kg category.
Godelli lifted 369 kg in the Clean and Jerk style in a professional race, by defeating the Chinese Goushun Zhong. Daniel Godelli (photo) has been only 2 kg away from another gold medal in Clean and Jerk.
These medals are the first ones for Godelli, who in the month of April was announced a European champion.
In the world championship of Kazakhstan, the European champion, Erkand Qerimaj, who raced in the same weight category, was ranked fifth in the Snatch style with 158 kg lifted. Qerimaj failed in all the Clean and Jerk attempts, failing to qualify for this phase.
Praises have been made by the Albanian authorities in relation to Godelli's golden medals.
The president of the Republic, Bujar Nishani had a telephone conversation with the world Weight Lifting champion in the Snatch style, Daniel Godelli and the heads of the Albanian Weight Lifting Federation. Nishani congratulated them on this victory and told them that they had "lifted the Albanian flag in the height of the first place in the word".
After being announced champion, Godelli was also contacted by PM Rama, who congratulated him on the victory.
Former PM Sali Berisha says that Godelli's win was great news. "Great news for sport and Albanians from Almati, Kazakhstan. My best wishes to the Albanian king of weightlifting, the world champion of his weight category, Daniel Godelli", says the democrat MP. /ibna/