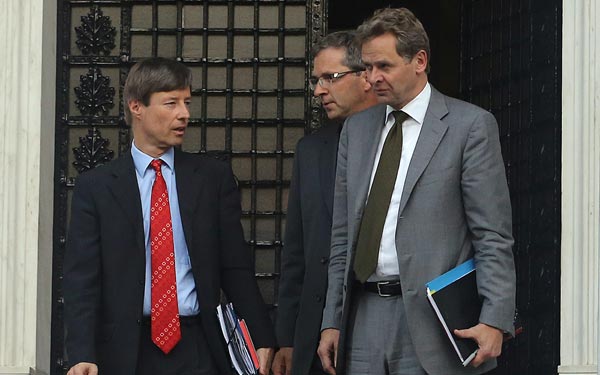 By Nikos Chrysoloras
Greece is to receive 16 billion euros of loans from the troika during the next month, officials in Brussels told Kathimerini Friday.
Having reached an agreement on imminent structural reforms with the troika last week, the money that Greece is due to receive will come from a number of sources and for several purposes.
Before the end of April, the executive board of the European Stability Mechanism is due to meet to approve the release of 2.8 billion euros, which is the delayed March sub-tranche. The approval will be given if Greece has legislated the "prior actions" agreed with the troika, which include civil service dismissals.